Netspend is a prepaid debit card service provider based in Austin, Texas, US, that has been operational since 1999.
It offers two types of routing numbers: one for ACH transactions and the other one for Wire Transfer transactions.
In the case of using a wrong Netspend routing number, you could be on the verge of making a costly mistake. But, don't worry, we won't let that happen!
In this post, we'll discuss how to find your NetSpend's routing number in alternative ways to conventional methods, including going to your branch or calling your NetSpends branch.
What's the Netspend Routing Number?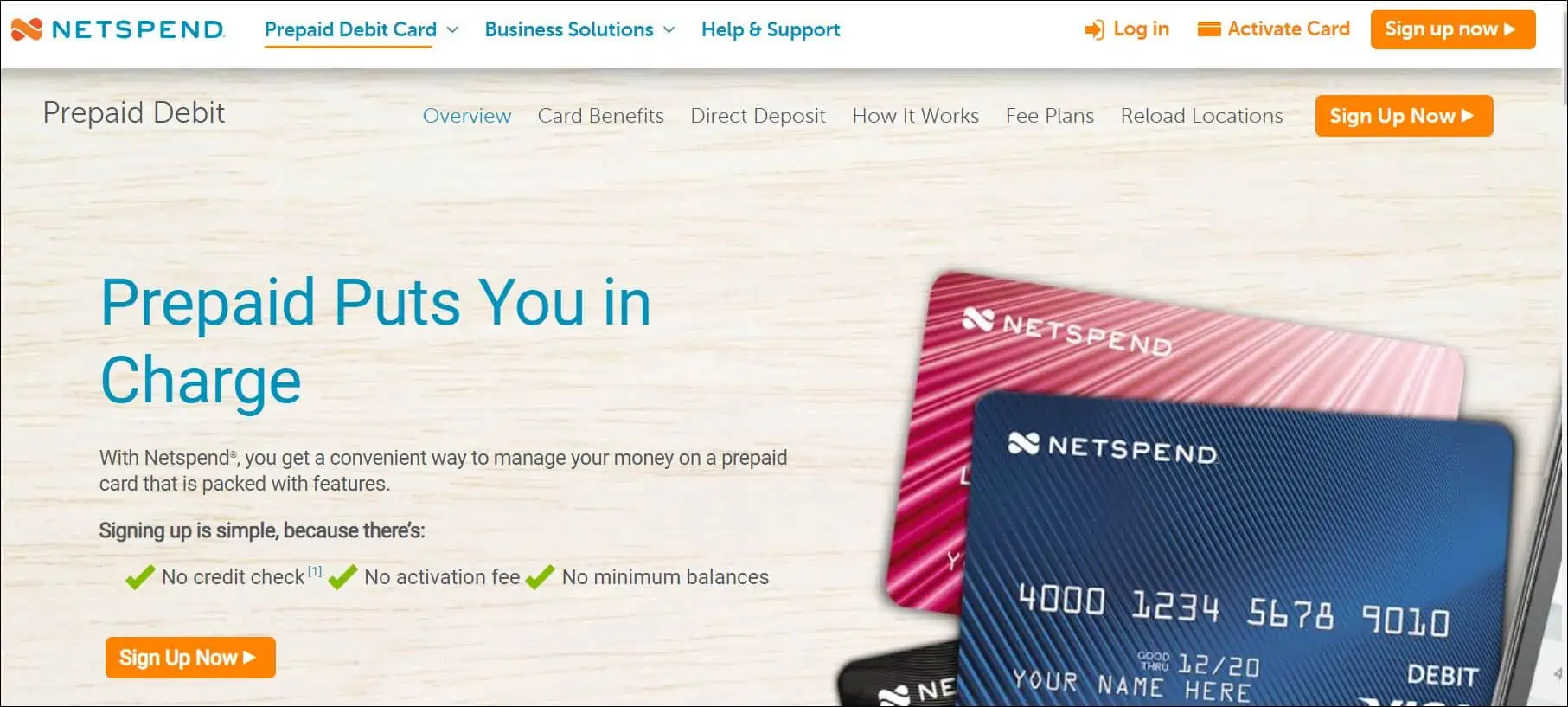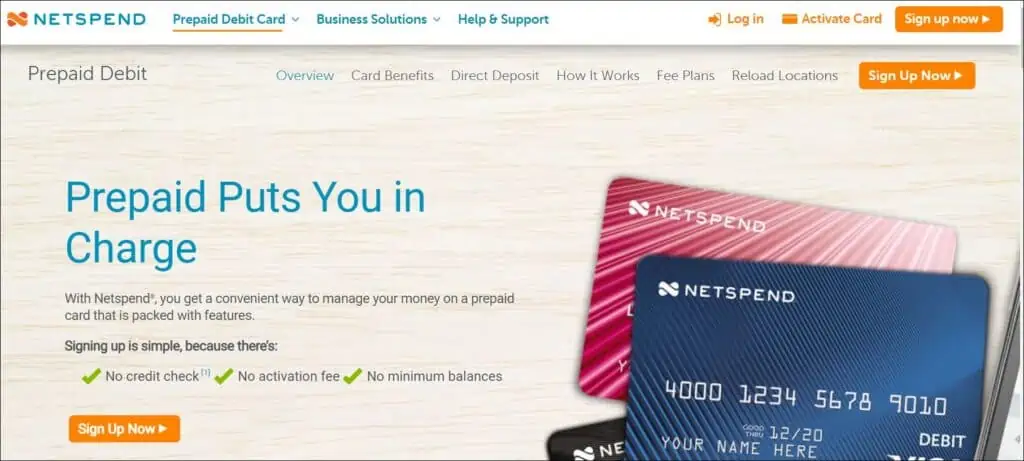 In the United States, a Netspend Account and Routing Number are often used to find a bank or a branch of a bank.
Also, financial institutions and banks use routing numbers to make it easier for money to be sent to and from each other. The routing number and NetSpend account work the same way as a regular bank account to help identify the bank that issued the account.
Netspend prepaid cards include an account and routing number. Using the routing number, you can set up a number of direct deposits to your prepaid card. This will let you get paid right away.
If you have the same question of "what is my NetSpend routing number" as others, we've got your back!
Netspend routing number, if you're a Meta Bank client, is 073972181. For International Bank's (INB) Netspend routing number is 114924742.
To send a domestic ACH transfer, you'll need to have the ACH routing number – 273970116.
You must include the ACH routing number when sending an ACH transfer to any MetaBank account.
How Can I Find My Netspend Routing and Account Number?
To find the routing number for your NetSpend bank account, look at the bottom of your check, on the left-hand side. The first set of numbers (nine digits) is your routing number; the second set (7-14 digits) is your account number; and the third set (three digits) is your check number.
Alternatively, you can find it by visiting Netspends' official banking website. By logging in, you can proceed to the Online Account Center. From the main menu, choose "Direct Deposit." The gray box on the right side of the screen will display the necessary account information for setting up direct deposit.
If you have any enabled Netspends Alerts already, text DIRECT to 22622. You will receive the routing and account numbers from NetSpend through a text message.
Call 1-866-387-7363 and select the Other Services option to get your routing number details.
Routing and account numbers for NetSpend are based on where the person is when the account is opened.
What is a routing number?
A routing number is a unique nine-digit code assigned to a bank or credit union. This code is used to identify the financial institution in transactions such as direct deposits and wire transfers.
Routing numbers are also sometimes referred to as ABA routing numbers or routing transit numbers (RTN). And is different from the account number found on checks or online banking.
What is your NetSpend account number?
A NetSpend account number is a one-of-a-kind identifier that uniquely identifies your prepaid card. It's different from the one on the front of the prepaid card.
Whether opening an account in person or online, you get your account number. When registering for a NetSpend account, there are no credit card or minimum balance requirements.
Call 1-866-387-7363 and choose the option for 'Other Services' to receive your NetSpend account number. This will also provide you with information regarding direct deposit.
When you get the card in the mail, it will come with instructions for setting up Direct Deposit, including how to get the routing and account numbers.
What is NetSpend's routing number for direct deposit?
As already mentioned, you can use any of these methods to find your routing number for direct deposits.
If you've already enabled Netspends Alerts, simply text DIRECT to 22622. Your account number and routing information will be sent to you by text message from Netspend.
If you have not already signed up for notifications, go into your account via desktop or application and choose Direct Deposit from the main menu. Once you finish this process, you will see your routing number on the right.
Your account number and routing number can be found on the documentation that comes with your Netspend prepaid debit card.
You can also reach Netspend directly for your routing number by phone at 1-866-387-7363.
According to the official Netspend's website, direct deposits can include:
Paychecks from work
Tax refunds
Benefits from Social Security
SSI (Supplemental Security Income)
Pensions
Benefits of Railroad Retirement (RRB)
Payments for Defense Finance and Accounting Services (DFAS)
State unemployment benefits
Social Security Disability Insurance or Workers' Compensation (varies by state)
Benefits for Veterans
How to find your NetSpend account and routing number?
There are many ways to find your Netspend account and routing number, like:
Going through the documentation you received with your prepaid card
Going through your check of Netspend
By visiting the official Netspend Online Banking Website
By texting "DIRECT" to 22622
By calling Netspend's customer service directly on 1-866-387-7363.
FAQs
1. Does NetSpend have an account and routing number?
All Netspend accounts have an account number and a routing number that will be used to separate and find the different transactions going through that account.
2. Do NetSpend Cards Have Routing Numbers?
All the Netspend Prepaid cards have routing numbers according to where that specific card was opened. You can find your NetSpend Card's routing numbers through different methods.
3. What is the NetSpend bank routing number?
If your NetSpend card is registered with Meta Bank, the routing number is 073972181, and it is prominently printed on the back of your card. However, the routing number is 114924742 if your NetSpend represents International Bank (INB).
4. What bank's routing number is 073972181?
For domestic wire transactions, MetaBank's routing number is 073972181.
You Might Be Interested In:
Hey there, welcome to my blog!
I'm Swati, a mom, a personal finance enthusiast, and the owner of TheBlissfulBudget.  My work has been featured in major publications including Fox 10, Credit Cards, Cheapism, How to Fire, Databox & Referral Rock.
I help busy budgeters like you save and make money by utilizing simple yet effective methods that can create wonders.
My Mantra: You are entitled to live the life you desire, and financial bliss should be simple to obtain–check out my blog for helpful tips on acquiring wealth easily.