What is Chime? Is Chime a real bank? Does Chime have a routing number? In this post, you'll discover the answers to these questions and also learn ways to find your Chime routing number with ease.
For starters, Chime is not a traditional bank but a US-based mobile banking app that offers a fee-free spending account, a Visa debit card, and the ability to save money automatically.
It partners with Bancorp Bank and Stride Bank N.A. and offers a full-featured deposit account for its users, in connection with its affiliate banks, from where it derives its routing numbers.
Due to these banks, Chime does have routing numbers, and you can use them to set up direct deposits, make online bill payments, and more. Read on to learn more…
What Is Chime Routing Number?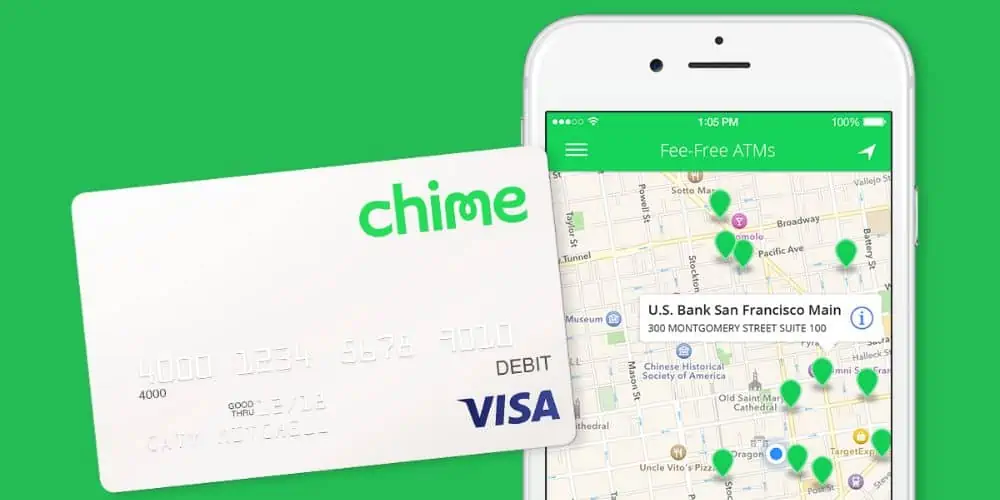 The partnership between Chime and the above two banks makes for the existence of two routing numbers. Each of the routing numbers liaises with the two banks and the table below explains better.
| Routing Number | Chime Bank Names |
| --- | --- |
| 031101279 | Bancorp Bank |
| 103100195 | Stride Bank, N.A |
Once you join Chime, your account gets synced with either of these banks. So, the routing number given to you and the checkbook issued corresponds to one of these two.
Wire Routing Number for Chime
The wire routing number for Chime can either be 031101279 or 103100195. These Chime Routing Numbers depend on the bank to which they assigned you upon joining.
While the former number belongs to Bancorp bank, the latter goes to Stride Bank, N.A.
With any of these numbers, you can start and process your electronic transfers both locally and internationally.
Chime Routing Number for ACH Transfers
The Chime Bank Routing Number for ACH transfers can either be 103100195 or 031101279.
Just like wire transfers, you have the option to use any of these numbers as you're your Chime Bank Routing Number depending on the bank that Chime assigned to you.
If you locate your Chime Routing Number, it helps to make all your transaction on the Automated House Clearing (ACH) network to be less complicated.
How to Set Up Chime Direct Deposits?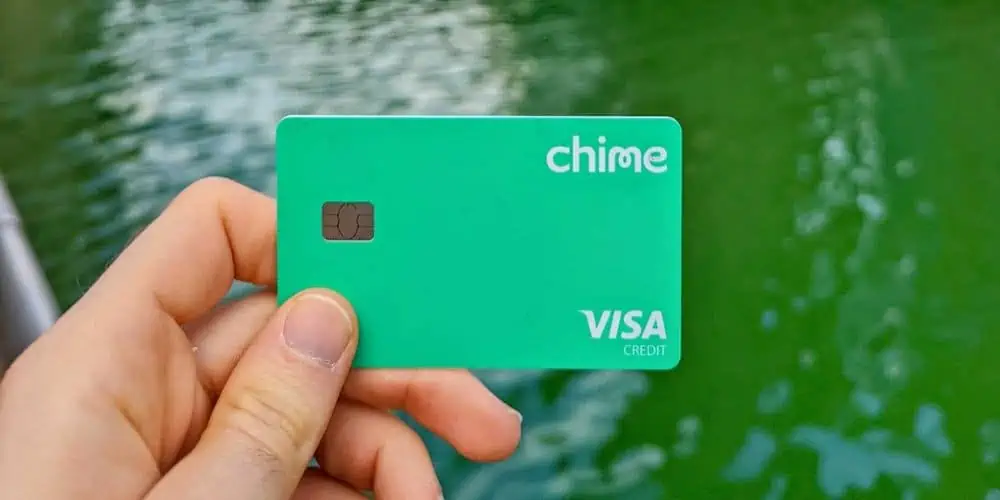 Setting up your Chime Direct Deposits is quite easy, but you need to have both your Routing number and Account numbers.
With these numbers, you're guaranteed a successful first step. It is easy to get these numbers from which are available in your Chime account, whether you're using a mobile or PC to access it.
You can explore any of these ways to set up a Direct Deposit for Chime for your Chime account.
1) Via Mobile
You can easily set up your Chime direct deposits with your Smartphone. The following instructions will help you.
Navigate to your user profile by clicking on the Move Money icon. Once on the page, you can copy your bank details like account number or routing number, if you do not have them handy.
Next up, you should click on the icon bearing direct deposit. Once you click "Get direct deposit form", you'll be emailed a PDF copy of the form.
Fill out the form on your mobile or print out the hard copy to fill it out.
You can then send it to your employer via email or printed copy.
2) Via Desktop
The same process used in the mobile setup also applies here, but there's no app to be launched for this. Just stick to the following.
Visit the Chime website and log in.
Once in, go to settings and click on Account information.
Click on set up direct deposit and request the form.
You can either download the file or print out the copy, which should be filled and sent out.
3) Via Employer Portal
Use this method to automatically set up your direct deposit for Chime.
Log into your payroll provider portal, to update your payment method.
Enter your account information in the portal and choose the paycheck amount you wish to deposit and save.
Validate your information with your payroll provider and Human Resources department, to avoid mistakes.
What Is a Routing Number?
The routing number, also known as the transit number or ABA, is a nine-digit number used to identify a specific financial institution in the United States.
You can easily find these numbers at the bottom left corner of your check, besides your account number.
ABA (American Bankers Association) developed this set of numbers, to ensure that there's a smooth passage when processing your electronic transfer or funds, including paper checks.
When Do You Need a Chime Routing Number?
Just like routing numbers from other banks, you need a Chime routing number if you want to start and complete any form of financial transaction including:
Setting up a direct deposit feature.
Applying for tax refund deposits.
Transfer of money between banks.
Payment of bills, etc.
How to Find Your Chime Routing Number?
If you're wondering how to get the Chime routing number, then search no more. Whether you're using a mobile phone or desktop, you can find your Chime routing number within a few minutes.
Just sign in to your Chime account
Go to your Move Money page by clicking on the tab.
Navigate to settings, down to Account information and you'll see your Chime routing number. 
This is the exact route I took when I needed to know how to get my Chime routing number so you can do the same without hesitation.
Chime Bank Address:
Chime's headquarters is located at 77 Maiden Lane, San Francisco.
Since the services are provided by The Bancorp Bank or Stride Bank, N.A., look for the bank associated with your Chime account in your account agreement or on the back of your Chime debit card.
Stride Bank N.A. at 324 W Broadway Avenue in Enid, OK 73701
The Bancorp Bank at 6100 S Old Village Place in Sioux Falls, SD 57108
How to Contact Chime?
Chime offers a 24/7 customer help service, which replies without hesitation. You can get your questions answered easily if you use the chat option which is available only on the mobile app.
You can equally reach them via other portals like email at

[email protected]

Or contact their help center at +1-844-244-6363.
Chime Routing Number: FAQs
1. How Many Digits Is Chime Routing Number?
The Chime routing number, made available by their affiliate banks has 9-digits.
2. What Is Chime Routing Number for Direct Deposit?
You can either use 031101279 or 103100195, as your Chime routing Number, depending on the bank to which you're assigned.
3. What Bank's Routing Number is 103100195?
The 103100195 routing number belongs to Stride Bank, N.A. It is the same routing number assigned to some users of Chime, as their routing number.
4. What Bank Has the Routing Number 031101334?
The Bancorp Bank uses the 031101334.
5. Who Is Chime Bank Owned By? 
Chime is jointly owned by Chris Britt and Ryan Kings. Both of them are the masterminds and founders of Chime, which they established as a FinTech startup company in 2012, in San Francisco. 
6. What Bank Does Chime Use?
Chime makes use of Bancorp Bank and Stride Bank, N.A. to set up a full-featured deposit account for its users.
7. Is Chime a Real Bank?
No, Chime is not a real bank. As against the unconfirmed views of some people that Chime is a bank; it is not one. Instead, Chime is a FinTech company that makes a transaction with banks easier, void of fees, and as fast as possible. 
8. Did Chime Change Their Routing Number?
No, Chime did not change their routing number. However, there are rare cases of changed routing numbers in some profiles and accounts, which could result from an update or new policy.
9. Why Is My Chime Routing Number Not Working?
This is because you might either be using the wrong routing number for the bank Chime assigned you to. Like using the Stride Bank routing number for your Bancorp account. They might even disallow your routing number due to issues of fraud or you could be referring to outdated sources like using a check to get your routing number.
10. Why Does Chime Have Different Routing Numbers?
Chime has different routing numbers because it partners with two different banks to execute its functions. The different routing numbers come from the different banks they're affiliated with.
11. Are All Chime Routing Numbers the Same?
Yes, all the two routing numbers used by Chime are the same. These numbers do not change because of location or a change of device. Therefore, you can use the number assigned to you for any transaction.
12. Which Routing Number Do I Use for Tax Return Chime?
You can use any of the two routing numbers offered by Chime for tax returns.
13. What Is the Routing Number to Chime Bank?
The routing number to Chime Bank can either be 103100195 or 031101279. These numbers are for both Stride Bank and Bancorp Bank, respectively.
Here's a Step-by-Step Guide to Chime App:
You Might Be Interested In:
Hey there, welcome to my blog!
I'm Swati, a mom, a personal finance enthusiast, and the owner of TheBlissfulBudget.  My work has been featured in major publications including Fox 10, Credit Cards, Cheapism, How to Fire, Databox & Referral Rock.
I help busy budgeters like you save and make money by utilizing simple yet effective methods that can create wonders.
My Mantra: You are entitled to live the life you desire, and financial bliss should be simple to obtain–check out my blog for helpful tips on acquiring wealth easily.