Are you interested in knowing how to make 60 dollars fast? This post discusses different ways to help you earn money quickly.
Some methods may take a day or even a week while others let you earn almost instantly.
How fast you make money depends on the skills required and the availability of the required tasks. As such, it helps to acquire knowledge in fields such as crypto and online surveys, as well as explore get-paid-to apps and websites.
So, how much time can you spare to make an extra $60 dollars? Is it a few minutes or a whole weekend? Depending on your availability, including full-time, here are ways to earn $60 fast.
How To Make 60 Dollars Fast [2023 Edition]
Fast is a relative word. When it could mean instant in some situations it could also mean faster than other methods or faster than usual.
For example, if you invest some cash and it earns you $60 in a month yet it would earn less in normal circumstances, then that's fast!
We'll explore numerous ways to get $60.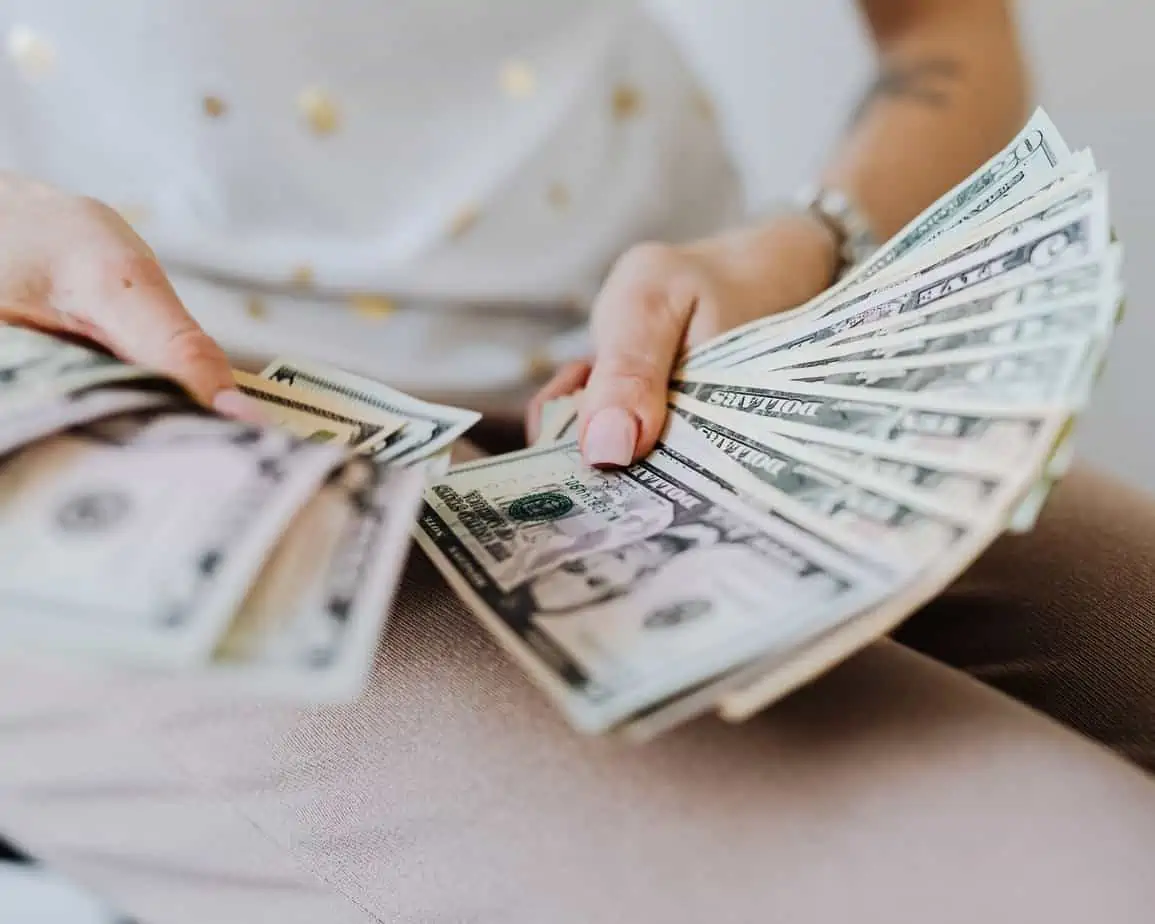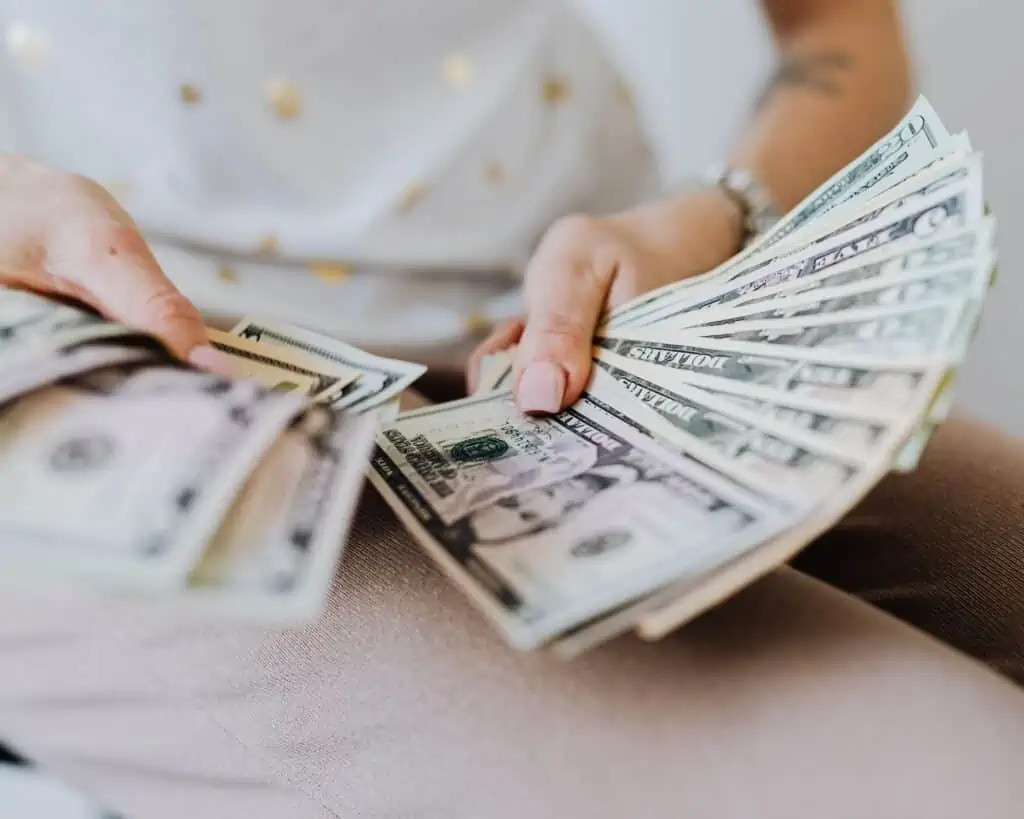 How To Make $60 Dollars Fast Online
You can make earnings by watching videos online (funny clips, movie trailers, etc). Typically, such sites also offer paid surveys and reward users for searching the web. Here are some great platforms to start trying out:
1. Watch Videos On Inbox Dollars and Get $60
Sounds too good to be true, but I assure you it's right; in this day and age, you can easily make $60 for things you already do for zero pay.
To highlight this, Inbox Dollars, a market research company, pays you to watch videos online. Over the years, the site has paid $57 million plus in cash.
Besides an app, they have a browser extension that you can access when surfing the web and earn money fast. With at least 5 to 10 minutes a day, one can save around $50 monthly. They give a $5 welcome bonus to new users as well.
2. Get $60 In Cashback Using Ibotta
Founded in 2011, Ibotta offers free cash back rewards to users on in-store or online purchases. It has partnered with top retailers including Walmart, BJ's, and The Home Depot.
To date, this American company has paid $980 million plus in cash rewards to 35+ million users.
New users get a $20 welcome bonus and it costs nothing to join. Additional offers include an extra $1 for redeeming 5 or more offers through a referral program.
The whole process is quick and easy and all you need is to upload your receipt on the Ibotta app to start getting cashback.
The app is available on iOS and Android devices. To cash out, your cumulative earnings need to be $20 or more.
3. Complete Paid Surveys at Survey Junkie
Need to make 60 dollars fast? Survey Junkie offers its users the opportunity to earn points by matching them with paid surveys that fit their demographic. The points are redeemable through gift cards or direct transfers to Paypal.
You make $1 for every 100 points you earn from completing your studies. Each survey can earn you anything between 10 to 50 dollars.
As such, you can easily get a $60 PayPal gift card from answering questions on Survey Junkie.
Mostly, the surveys are easy, taking only a few minutes to complete. Besides paid surveys, you can also listen to music and earn cash. All you need is to first create an account with them here.
Other platforms that offer the same include Branded Survey, Respondent.io, Swagbucks, and Harris Poll Online.
How to Make $60 Bucks Fast Eating
Do you enjoy eating out, sampling different types of foods, or just eating for fun? Whatever keeps your relationship with food thriving, there are opportunities to get something out of it.
4. Make Extra 60 Dollars Eating Out
In the spirit of saving money and living below means, I'd probably advocate cooking your own food at home. However, if you eat out regularly, what's the harm in making extra cash while at it?
There are apps that pay you or give you cash back for dining at designated restaurants. Seated, for example, lets you earn rewards when you book a reservation or order takeout from a list of vetted restaurants near you.
All you need to do is to download the app, browse their list of restaurants, choose one and dine in, order delivery, or pick up your food.
You then upload your receipt and stand to get up to 30% back in rewards which you can spend on brands like Amazon, Sephora, and Uber.
Download Seated on App Store or Google Play
5. Earn a Quick $60 Sharing Your Dining Experience
When restaurants want an honest opinion of their services, they can work with third parties to have their services reviewed and feedback given by anonymous diners.
Do you enjoy eating out and wouldn't mind visiting several restaurants and noting down your experience? You could make $60 a day just doing something you already enjoy doing.
On sites like Mystery Dining, you can book a visit, go out and enjoy your food, write a report and get your pay. Mystery dining discusses your reimbursement beforehand so you know what you will be expecting.
You can also review restaurants as a freelancer and look for publications that will pay for your reviews.
Related: How to Earn $100 Instantly!
6. Get $60 or More Doing Food-Based Studies
Companies looking to improve products and services or institutions looking for answers are always willing to work with volunteers and the food and beverage industry is no different.
Whether this is in the form of online surveys, physical participation, or written content, these could be great opportunities to earn $60 fast.
Food Research and studies can bring a wide range of returns depending on the intensity of the participation.
For instance, Loma Linda University wanted to conduct research on the role of avocado in weight loss and they were willing to pay $3oo to each of the 1000 participants fr0m 4 states.
Sites like Elevated Insights are a good platform to browse food-related studies to make $50-150% fast.
How to Make $60 a Day
Ready to learn how to earn 60 dollars fast, in a day nonetheless? Keep reading.
7. Make 60 Dollars a Day Delivering Products
A delivery person is responsible for ensuring that products or foods from different stores and restaurants reach the customer.
There are several legit platforms that one can join as a delivery driver and earn, which include;
Uber Eats
Postmates
Instacart
Shipt
DoorDash
Caviar
If you own a bike or a car you can venture into this business right away as either a full-time or part-time delivery person.
One of the best delivery apps with high rates is Instacart. You can expect an earning potential of around $10-$20 dollars per hour depending on the number of trips you make.
Furthermore, as a driver, you get to keep 100% of the tips you get from customers. Most importantly, check on the availability of the platform's services around your location before joining.
8. List Your Space and Make 60 Dollars a Day with Airbnb
If you have extra room or space in your house, you can list it on Airbnb and earn $60 a day. This is an American company that simply connects people who have space and those who need it.
Since its inception, 4 million hosts have welcomed over 1 billion guests! It is available in at least 200 countries and regions. The average US host earns around $924 per month, around $30 per day.
As a host, you have the opportunity to set up your own rates. Besides being a host you can also learn how to get $60 instantly through the 'host experience' program. Plus, a well-kept house will definitely earn you more than average.
Joining Airbnb is completely free and only takes a few minutes to list your home.
9. Rent Out Your Car On Turo
If you have a car and "I need $60 now" keeps popping up in your thoughts, there are 'Airbnb of cars'; some examples include Getaround and Turo.
These car marketplaces give entrepreneurs the required tools and resources to start a successful journey of renting out cars. With Turo, you can pocket roughly 60% to 90 % of the total amount.
Even more, they give liability insurance of $1 million to cover your car. And if anything the Turo app lets you lock and unlock the car from wherever you are.
In case of emergency or any issue with the car, they have a 24/7 roadside assistance team.
According to a recent average, you can earn around $600 every month while listing your vehicle on Turo. High earners on Turo earn $1300+ per month.
List your car here and start making $60 passively.
10. Make $60 Dollars Right Now Selling Your Stuff
If you are in dire need of making $60 fast then selling your unused stuff is something you might want to consider.
There are plenty of things that one can sell for money including furniture, watches, jewelry, books, paintings, and so on.
Take a few pictures of your stuff, describe it, put a price on it, and post it on social media platforms like Facebook. Your items can also get more exposure on sites such as Etsy and Craigslist.
Finding buyers locally or overseas is much easier nowadays thanks to popular selling apps like Poshmark.
Need to sell old sports gear? Try Sideline Swap or Gear Trade.
All you need is to fill in your profile and get started running an online store.
How To Get 60 Dollars Fast As A Kid
Kids can make money from traditional activities like mowing lawns and washing cars around the neighborhood. At 11 to 13 years of age, kids can also help old people with groceries and tidying their houses and yards for hourly pay.
Another avenue that really interests kids is being online for hours and hours. Here is how to have fun and make some cash as a kid.
11. Playing Games Online For $60 Fast
Besides answering paid surveys, there are other entertaining ways to make money online such as playing games.
If you are a games enthusiast, you can consider playing online as a pro or part-time through gaming apps that reward you with redeemable non-fungible tokens (NFTs).
For example, MistPlay is designed for gamers to collect reward points not only by playing but also by giving honest feedback pertaining to a certain game. This information, including your player statistics, is then used by game makers to improve the general gaming experience.
In addition, there are set tournaments that one can participate in and win over $400. How much you earn largely depends on the time you take to achieve a set goal or reach the next level.
Most Mistplay games take at least 3 minutes to complete.
Download the Mistplay app on Android or iOS now
12. How to Make 60 Dollars on PayPal Fast
Occasionally, Paypal offers many ways to earn free money. A clear example is their referral bonus which can potentially earn you roughly $10 per every friend you invite.
To activate the offer your friend should link his or her bank account to their PayPal account. In addition, they need to send at least $5 through their account.
Recently, PayPal introduced a new cryptocurrency portal that allows you to buy and sell bitcoins. What's more, you only need a dollar to start trading here. This latest offer comes with a $25 welcome bonus but is only available to a select group.
13. Lose Weight and Make a $60 Paypal Fast
Another unique method of making $60 dollars fast is by losing weight. Keeping fit can be a very challenging journey without any sort of motivation. And that's where diet bet apps come in.
To get the hang of it, you set a target weight bet that you'll lose a certain percentage within a given period and earn.
If you don't meet the target weight you automatically lose. Nevertheless, apps like HealthyWage let you extend your bet time.
According to HealthyWage, the average winner pockets around $1,300 – $1,400. The best part about HealthyWage is that you get your reward via direct deposit on PayPal or check.
Apart from losing weight, you can also make a fortune by referring friends or just maintaining your weight.
Download and Install HealthyWage here
Other sites that pay to lose weight include Stickk and DietBet.
14. Make $60 Fast Tutoring On VIPkid
Tutoring students is another way to earn $60 fast. Websites like VIPkid and Qkids introduce English-speaking tutors to kids overseas.
You get to teach whatever subject you are good at including Math, English, Physics, and the like.
The best part about teaching online is that you can work from the comfort of your house without worrying about looking for clients or a fancy workspace.
VIPKID teachers are vetted carefully and must, at the minimum, have a bachelor's degree to be hired. The earning potential for a remote teacher is between $14 to $26 per hour.
Another upside is that you have the luxury of setting your own schedule. However, VIPKID only accepts applicants from the US or Canada.
How to Make $60 Dollars an Hour
Away from your day job, getting a free hour now and then can see you streaming for a few extra bucks. Below are opportunities you can cash in on:
15. How to Make $60 Dollars In an Hour with User Interviews
Aspects of your life such as experience, career, hobby, preferences, occupation, education, gender, and location can make you the perfect candidate for numerous paid interviews on User Interviews.
All you need to do is sign up by creating a profile and then answer a few questions to apply to relevant studies. You then schedule a session, take the interview, and get paid within a few days.
The site displays a list of available research studies, each with a description, requirements, duration of the session, and pay. Typically, sessions take between several minutes to just over an hour with different rates. The average pay goes over $60.
16. Get $60 Instantly by Offering Jury Services Online
Does legal content excite you? Do you find yourself predicting the outcomes of cases when watching your favorite legal drama? Then playing juror might just be your thing when you are looking to make an extra $60.
Even if legal stuff is not your cup of tea, you can still take advantage of the opportunity on sites such as Online Verdict as long as you are a US citizen and over 18 years.
When you sign up, you will be required to fill out personal information to create a juror profile. Notably, this information is shared with participating attorneys and any third parties but it is under strict confidence.
Once our profile is ready, you get an email notification when a case is posted. You can choose to participate or ignore it but you will only receive payment once you have completed the study.
There are no right or wrong answers, all you need is to respond honestly according to the information given.
Case reviews take between 20- 60 minutes and the payment ranges from $20-$60.You receive your payment via a mailed check, 1-2 weeks after the review.
Other sites to check out include Virtual Jury and eJury.
Also Read: How to Make $20 Fast Online
Get $60 Dollars Now App
There are apps for almost anything under the sun; some to make your life easier and others just for entertainment.
However, what should interest you most are apps for making money passively. These are platforms that can enable users to get free $60 PayPal or Amazon gift cards for doing nothing.
17. Manage Your Finance With Trim
It is not always that you can account for your spending to the last penny. Every once in a while, you end up overspending, and in the worst-case scenario, bankruptcy knocks.
One of the best ways to avoid such consequences is by lowering your expenses.
Another way is by signing up for an app that keeps eye on your daily spending. And Trim is the best in the business.
The tool is responsible for analyzing your finances, managing your subscriptions, setting up bill alerts, and bill negotiations; to help you save.
Note that you have to link the app to your SMS or Facebook account for notifications whenever Trim identifies a saving opportunity.
Ask Trim users to save even more when the tool takes over credit card negotiations. This personal advisor bot is bank-level secure and free to sign up.
18. Invest in Cryptocurrency with BlockFi
Since the invention of computers, programmers and everyday users have been getting a chance to reap huge benefits.
Not always, but when the time is right, new millionaires are made. That was the case with the likes of Bill Gates and Steve Jobs, and in recent times, Mark Zuckerberg.
Enter the crypto era: You can now exchange this speculative currency for profits through instant trades with interested parties worldwide. Bitcoin is also acceptable when trading on other derivatives including bonds and precious metals.
A good app for trading bitcoin is BlockFi. With no commission fee and zero monthly fees, this is the platform for both beginners and expert crypto investors. The site is accessible worldwide.
Caution: Online trading is a risky business. Before you invest real money, Start with a demo account to help you learn factors that affect trading and when to buy/sell.
How to Get 60 Dollars Quick
19. Earn $60 Fast by Opening a High Yield Savings Account
As the name suggests, high-yield savings accounts give you higher returns for your money compared to traditional savings accounts.
One such account is Sofi. It comes with no overdraft fee, minimum balance fee, monthly charges, and ATM fees. With a 2.00% APY yield, you can watch your money grow fast.
Here's the best part; once you set up a direct deposit, you can earn a cash bonus of $50-$300 depending on the direct deposit amount within the qualifying period of 30 days!
Other high-yield accounts include Yotta and Marcus.
20. Make $60 a Day Doing Odd Jobs
Are you saying I need $60 right now? What handy activities are you at? Whether it is fixing things, mowing the lawn, painting, or plumbing, you can easily get what you wish for by offering your services.
And no, you don't need technical skills to do this; you could just be good with kids or pets and can spare a few hours from time to time to do some babysitting or dog walking.
You could do these jobs in your neighborhood or if you want to expand your horizons, Task Rabbit and other similar sites can link you with people looking for taskers.
21. Sell Scrap
Scrap may sound daunting especially if you have no large metallic equipment or appliances and old auto parts lying idle in your home to talk about.
But wait, did you know that ordinary items such as Christmas tress lights, old phones, hard drives, and power cords contain some amount of metal? Also, don't ignore the small items including nuts, bolts, screws, cans, old faucets, pipes, and wires.
They might not account to much in weight on their own but they can help add up when combined with other items- not to mention that you will be cleaning up your space.
A junkyard near you can get them off your hands and pay a good price for their metal content in weight. It is especially more profitable if you can sort out the different types of metals and sell them separately.
Related Read: How to Make $50 a Day
FAQS
1. How Can I Make $60 Dollars Fast?
You can make $60 dollars fast by offering services you are good at for a price, selling stuff you already have, and investing some money to get returns. Further, you can take advantage of generous offers on activities you are already doing or need to do such as shopping, eating, working out, saving money, and managing your finances.
2. How Can I Make $60 In One Day?
There are many ways how to earn 60 dollars in one day including offering handy services, selling your stuff, renting out your car, delivering products, and renting out your space.
3. How Can I Make $60 In an Hour?
You can borrow 60 dollars or offer online services that pay about $60 including jury services and live interviews or surveys. Another possible way to make $60 an hour is to do full-time jobs that offer $60 in hourly wages. Good examples include FaceBook Ads experts, Customer success managers, Social Media Managers, and medical laboratory technicians. 
4. How Can I Get $60 Right Now?
If you are wondering how can I get $60 instantly? Here are things to try:
1. Eating out in designated restaurants
2. Complete online surveys
3. Get a loan
4. Sign up for free cashback apps
5. Share your dining experience
6. Engage in food-based experiences
5. How Can a Kid Make $60 Fast?
Kids can make $60 dollars fast by doing simple odd jobs like pet sitting or dog walking. They can also be engaged in selling stuff, playing games online, or opening a high-yield account through an adult sponsor.
6. How Do I Get My Free $60 from Paypal?
Paypal can earn you free money through their referral program. When you invite friends to sign up for a PayPal account and they spend or send at least $5, you make $10 which is sent to your account. You just need to refer 6 friends and you are good to go.
Conclusion
To get $60 now, you could just ask a friend for help or you can put in the work for consistent earning.
Some of the ways to earn $60 involve some form of work while others are as effortless as going on with your daily activities such as shopping, working out, and saving for the future.
Whichever of these two sides you are on, the bottom line is that making $60 bucks fast is achievable and numerous channels are available.
How are you making money right now? Is it among the ways listed above? Does it amount to $60 an hour? Let's hear all about it in the comments section below.
Hey there, welcome to my blog!
I'm Swati, a mom, a personal finance enthusiast, and the owner of TheBlissfulBudget.  My work has been featured in major publications including Fox 10, Credit Cards, Cheapism, How to Fire, Databox & Referral Rock.
I help busy budgeters like you save and make money by utilizing simple yet effective methods that can create wonders.
My Mantra: You are entitled to live the life you desire, and financial bliss should be simple to obtain–check out my blog for helpful tips on acquiring wealth easily.