Would you like to know how how to make 20 dollars fast? This could be your opportunity to take care of pressing expenses, ditch a paycheck-to-paycheck life, get out of debt, and make some money to invest…the list is endless.
The point is that we all want extra cash and there's no limit to the problems we can solve if we can make an extra $20 dollars per hour, in a day, after a short while, or instantly.
Thanks to technology, you don't have to necessarily break a sweat or go anywhere to earn $20:while some opportunities involve physical work, others only need a few touches and swipes on your smartphone or tablet and you are good to go.
Whether you are tech-savvy, handy, or both, there's something for everyone. This post outlines the best ways to make $20 fast.
Some of these suggestions may even become steady sources of income for you each month.
Let's dive in!
1. How to Make 20 Dollars Fast Online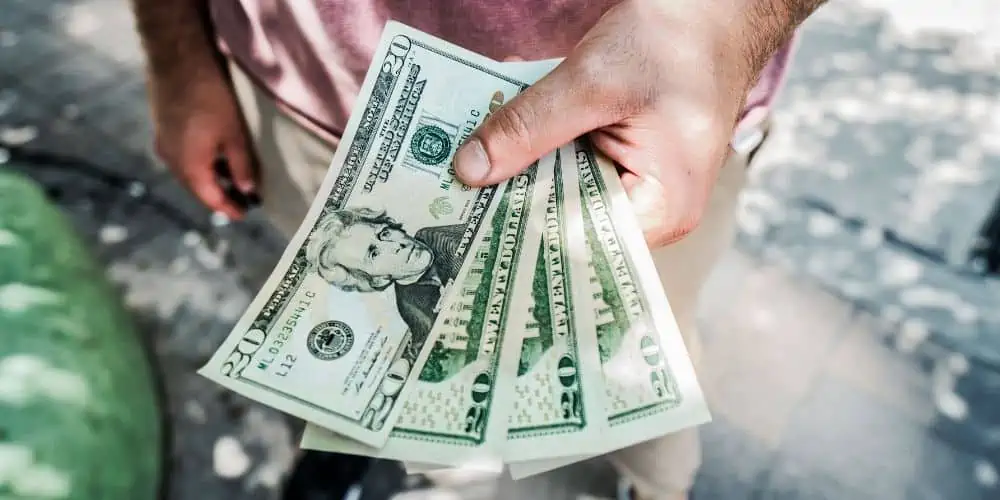 Smart devices and access to the internet have made it easier for people to make extra cash wherever they are. Whether you are at home, taking a lunch break, or traveling, below are opportunities to take advantage of to earn $20 fast.
1.1) Earn 20 Dollars Fast Taking Online Surveys
Taking online surveys definitely won't make you rich, but this can be a great way to make a few extra dollars in your spare time.
Most of these survey sites will also give you a decent signup bonus as well. If you simply sign up for a few different sites to start taking the surveys, you can earn $20 or more within a short time.
Some sites also come with extra activities to help you maximize earnings including watching videos, shopping, and playing games. Here are some of the best survey sites to get started.
1.1a) Pawns App
With the Pawns app, you make money completing surveys and sharing your internet. Whether you use Wi-Fi or data, you can make sure that no megabyte goes to waste by installing this app.
IPRoyal, the brand behind the app shares your internet with individuals and companies who need internet and pays you 0.20USD per shared GB. Typically, you can make $5-$140 per month!
Further, the app comes with a survey feature where you get paid for sharing your opinion on varied topics including politics, fashion, the car industry, and consumer products.
Finally, if friends join using your referral link, you get 10% of all their earnings.
1.1b) Swagbucks

Swagbucks is a popular survey site that allows you to earn rewards, cash, gift cards, and free stuff for watching videos, taking surveys, shopping, searching the web, and playing games.
When you sign up for Swagbucks, you will receive a $10 bonus which you can activate by spending at least $25 on an eligible category. You can then cash out for gift cards or Paypal money.
On top of the bonus, you can also use the cashback feature later to earn cashback on purchases you were already going to make.
1.1c) Survey Junkie


Survey Junkie is one of the highest-paying survey sites that allow users to earn money by completing surveys.
After receiving $10 worth of rewards, you can cash out through PayPal or gift cards.
Depending on the type and length of the survey, you can make somewhere between less than a dollar and $50. Continue taking surveys to see how much time it takes to earn $20!
1.1d) Inbox Dollars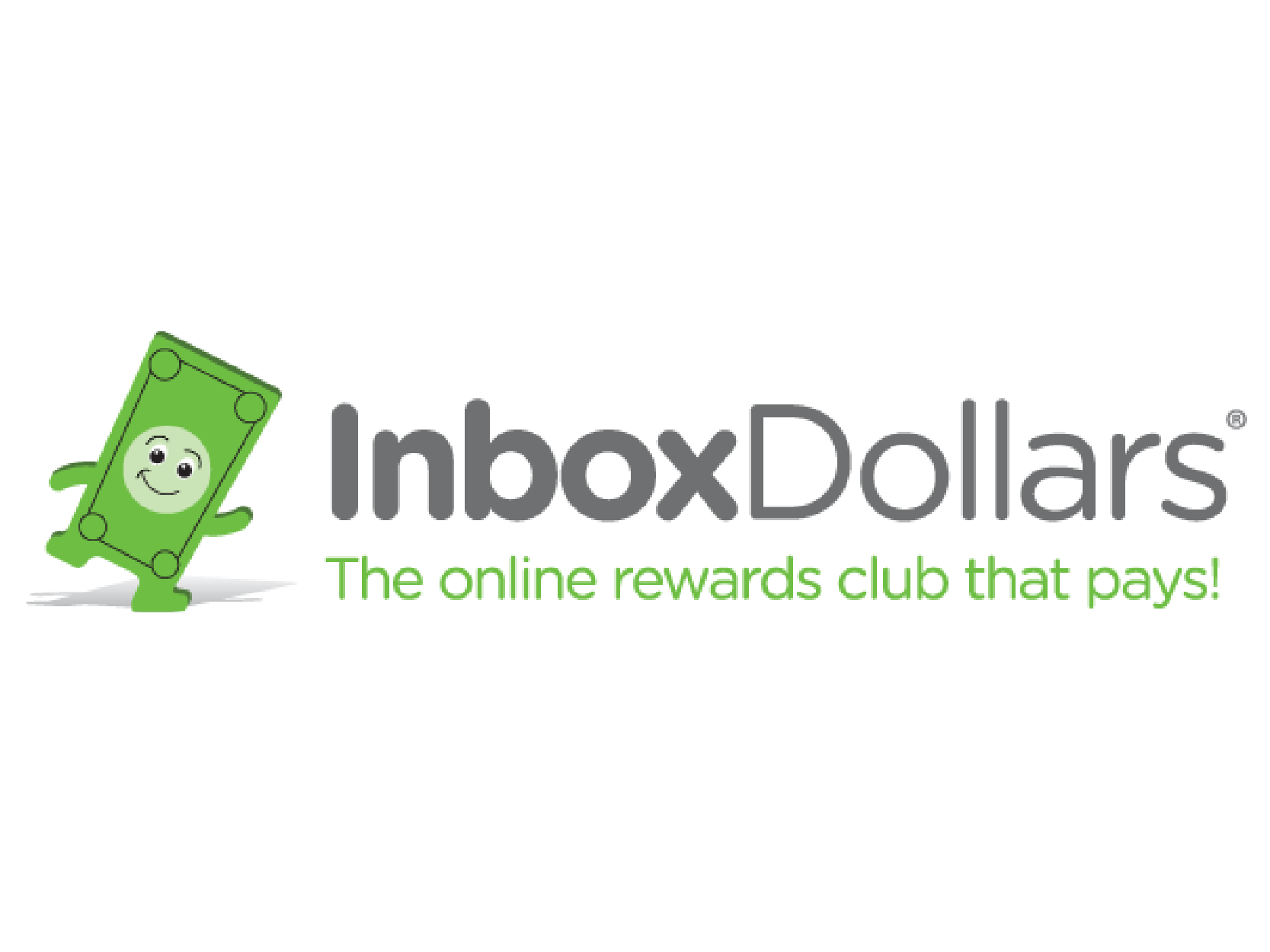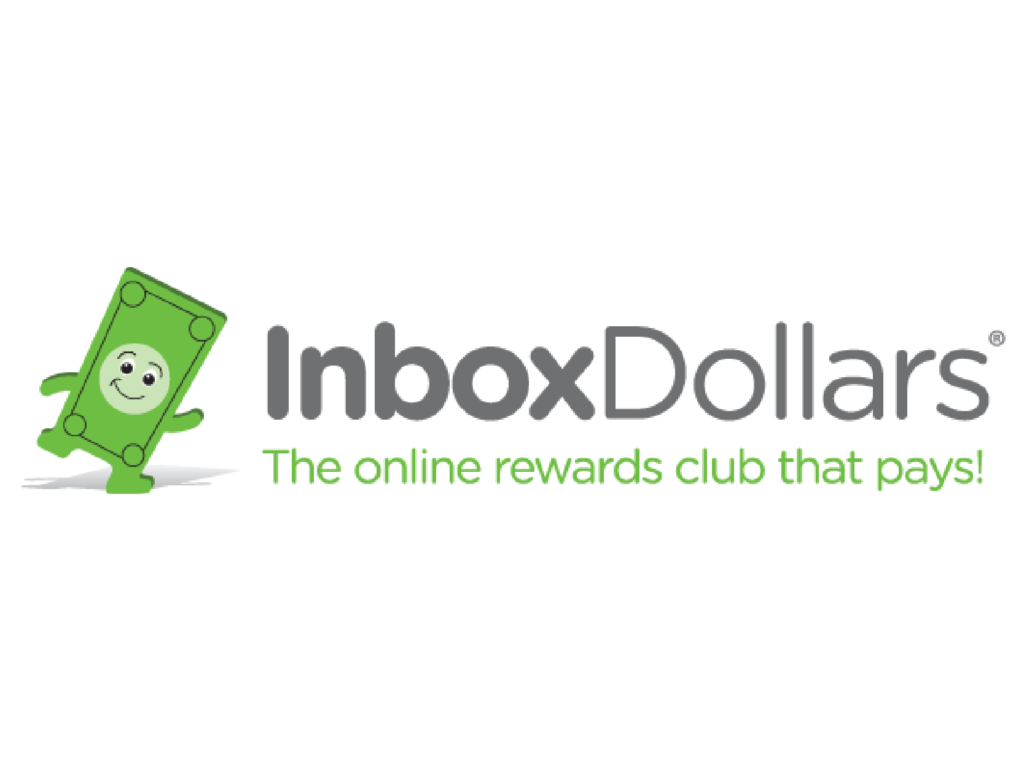 Inbox Dollars is another survey site that lets you earn money by putting in minimal effort.
With InboxDollars, you earn money by answering surveys, shopping, watching videos, and completing other simple tasks.
Some of the surveys can earn you between $10-$20 or more especially those that you are perfect math for.
When you sign up on their website, you will receive a $5 signup bonus right away.
1.1e) MyPoints


MyPoints is another great free survey site that pays users for taking polls, completing surveys, and reviewing different products.
You will receive a $10 signup bonus when you create an account and sign up. You also earn $5 when you take 5 short surveys.
To get $20 instantly, you can also complete other tasks available on the platform.
1.2) Earn $20 Fast Playing Online Games
Some gaming apps will pay you just to play games on your smartphone or tablet. This is a fun way to make $20 and is probably something you are doing anyway!
Below are some of the best gaming apps:
1.2a) Mistplay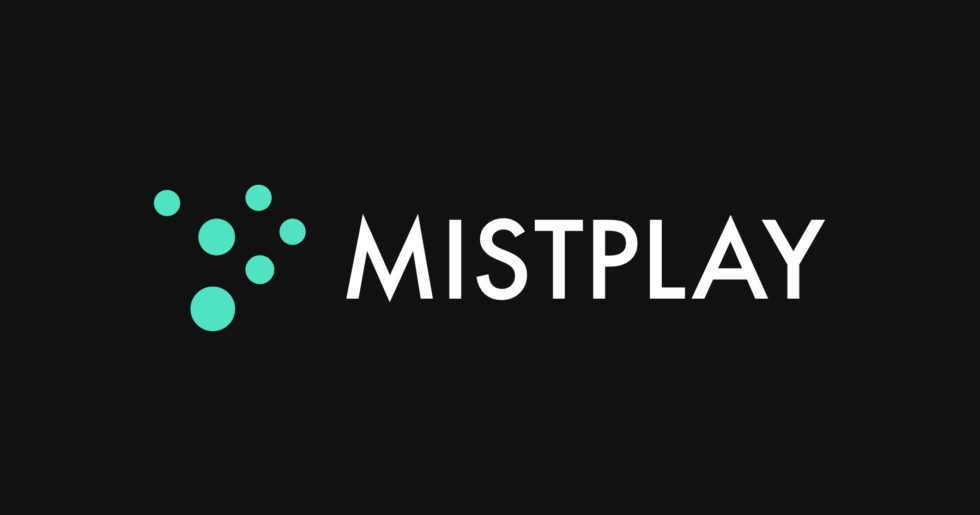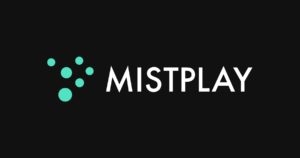 Mistplay is an app that pays you to download and play mobile games. When you play, you earn units that you can redeem for gift cards.
With this gaming app, you don't have the option of redeeming cash; you can only redeem gift cards.
The more units you redeem, the more the worth. For example, you will need to accumulate 1800 units to redeem a $5 gift card but you can redeem $10 with 3000 units.
1.2b) Bananatic
Bananatic is a website where you will get paid to play and test games.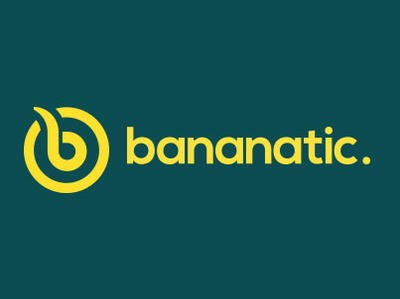 You can collect bananas (virtual compensation) for completing in-game tasks and reviewing individual games.
Other reward channels include downloading apps, watching videos, putting content on Bananapedia, and referring friends.
With each banana valued at $0.002, you will need about 10,000 bananas to make $20.
Then you can cash out your bananas for PayPal Money or prizes such as gift cards, steam codes, and other games.
1.2c) Coin Pop
Coin Pop is a free mobile gaming app that pays users to download and play a number of different games.
Once you choose and download a game within the app, you will earn coins for the amount of time you play.
Additionally, you will earn 250 coins for every friend that joins Coin Pop with your referral link and keep getting 25% of their earnings for life.
Keep in mind, Coin Pop is only available for Android devices.
Check out my full review on Coin Pop
2. How to Get $20 Fast on Cash App
Cash app makes it easy for you to send, receive, and invest money. Although it is not a bank, it works with bank partners to provide banking and debit card services.
Also, the money in your account is FDIC-insured and you can also invest in stocks and bitcoin for as little as $1.
You can earn $20 with the Cash app without much hassle; all you need to do is sign up to get a $5 sign-up bonus and refer others to make $15+ in referral bonuses.
3. How to Make 20 Dollars a Day Online
If you have as little as one spare hour in a day, you can always find work that will pay $20 or more per hour online.
Most of such jobs are not too strict on experience or academic qualifications as long as you can satisfy your client's needs. Here are several options:
3a) Take Up Freelance Work
Doing freelance work is a great way to make some extra money from home. Some people even make this their full-time job once they have enough clients.
Some of the most popular freelance work include:
Virtual assisting
Captioning
Photo/Video editing
Proofreading
Ghostwriting
Blog writing
Copywriting
Voice-over artist
And so many more
If you have a talent or are willing to learn new skills, try advertising your freelance services on websites like Fiverr or Upwork.
Need 100 Dollars Now? Here's how!
4. How to Get 20 Dollars Right Now
Some opportunities help you earn $20 or more just like that! Here's what you can do:
4a) Become a UserTester
Becoming a user tester on the website UserTesting is one of the easiest ways to make money fast. You can earn $10 for every 20-minute test you complete and you can earn even more if you complete interviews.
All you need to do is create an account, take a few tests, and then get paid.
You will need a device with a working microphone as the tasks require you to visit websites or apps and share your opinion out loud as you navigate through them.
Completing a few tests can earn you over $20 for just one hour of work!
4b) Rent Out a Spare Room
If you have a spare room or extra space in your home, you can rent it out on Airbnb to earn some extra money. Airbnb is a trusted company that matches travelers and tourists with hosts that have a room or a house to rent out.
Chances are you can make a lot more than $20 per day with a spare bedroom if you decide to rent it out. And you may even be able to pay for most of your rent each month by doing this.
4c) Cash Out Spare Change
As annoying as having spare change can be, it can also add up pretty quickly. Take a look around your home and car to see if you can collect some spare change.
Then find a bank that offers a machine that takes your spare change and gives you cash instead. You may not be able to make a full $20 with this, but you never know what you can find!
4d) Complete Short Tasks
Another way to get paid is to complete tasks either online or in person. These tasks won't replace your full-time income but can be a great way to earn $20 fast when you need it.
Some skills that you could advertise include:
Plumbing
Home repairs
Help to move
Shopping and delivery
Furniture assembly
And more
Taskrabbit is a website that connects freelancers with customers who are in need of daily tasks.
For example, if you are skilled in a particular area, you could offer your services on Taskrabbit to meet clients who will pay you to complete tasks in their homes.
If you are able to complete any of these tasks, you could potentially earn up to $65 per hour.
If you would rather do it online, Amazon Mechanical Turk is an Amazon-based website where individuals and businesses outsource small online tasks to those who can complete them virtually.
These tasks are quick and low-paying, but it is an easy way to make $20 right now or whenever you have some downtime.
5. How to Get 20 Dollars in 5 Minutes
Sometimes, all you need to make $20 fast is a few tweaks in your spending habits, and voila! Other times, maybe a brand that appreciates that you chose them over others. How so? Find out below:
5.1) Get Instant $20 using Money-Saving Apps
Money-saving apps can help you save hundreds of dollars each year by managing your bills for you.
Within a few minutes of examining your accounts, the best money-saving apps can help you save over 20% of your monthly expenditure. Here are some of the best options:
5.1a) Billshark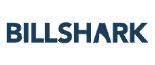 Billshark helps to save you 25% or more on your monthly bills within a few minutes. This could potentially save you $20 or more each month.
They work to negotiate the costs of your internet, phone bill, TV, insurance, satellite radio, and more. They also help to cancel the old subscriptions that you no longer need.
You can see how much you will save with their online calculator before you choose to work with them and they don't take a fee until your bills have been negotiated. What's more, you get a $25 gift card reward when you send them your bills.
5.1b) Trim


Trim is another company that helps you save more money by cutting your monthly bills when possible.
Once you link your bank accounts, they will examine your spending habits over a short period of time. Then they will negotiate your internet, phone, cable, and medical bills for you.
And just like Billshark, they will also help you cancel any old subscriptions you don't need. You can potentially save up to $20 or more each month by using their services.
6. Make $20 Quick Using Cashback Apps
Cashback apps are another great way to make $20 right now.
You can simply download one or more of the apps to earn the sign-up bonus and then use them when you shop. Here are some of the best cashback apps to download today.
6a) Ibotta


Ibotta is a cashback app that allows you to earn cash back when you shop and scan your shopping receipts.
When you sign up for Ibotta, you will receive a $10 bonus after you scan your first receipt.
Notably, the featured bonus may change, so it is important to confirm what's on offer. Also, Ibotta offers various categories of bonuses that can help you accumulate $20 fast.
Then you can continue to use the shopping receipts.
6b) Rakuten


Rakuten is one of the largest and best cashback sites out there. They offer cashback for shopping online with over 2,500 stores to choose from.
Rakuten will reward you with a $10 welcome bonus once you create an account and spend at least $25 on purchases that are eligible for cashback.
So, if you are wondering how can I make $20 right now on Rakuten? Continue shopping for everything from electronics to clothing and get up to 15% cashback.
6c) BeFrugal
BeFrugal is a cashback app that guarantees one of the highest cashback, up to 40%. The app features over 5000 shopping outlets from which you can get great deals as well as earn lots of money in cashback.
Here's how to earn 20 dollars in one day on BeFrugal; sign up for free and earn a $10 sign-up bonus, then refer a friend and earn a $10 referral bonus.
You can then continue shopping to make much more!
6d) Douugh
Douugh is an app that helps you manage how you budget, spend, save, and invest your finances.
The app also gives you access to over 30,000 merchants where you can do your shopping and get up to 4.5% in cash back. You can then cash out your earnings as long as you have reached the minimum payout of $5.
Further, you can earn a free $20 instantly by referring a friend. When they sign up and complete 5 transactions (of at least $10 each), you both get $2o in your spending jar.
6e) Fluz
Fluz gives you an opportunity to shop at your favorite store like you always do, only this time with cashback rewards. Once you complete the account setup, you get a quick start bonus of $5.
There are numerous ways to make extra cash on Fluz. When you join Fluz, you get vouchers that reward you with up to 35% in cashback. Also, if you invite 10 friends that pay once on Fluz, you earn a quick $20.
The more you use the app and refer others to use it, the more cashback you earn.
7. How to Get 20 Dollars Fast as a Kid
Teaching kids the value of hard work at an early age can prepare them for work later in their lives.
Because they too need money to do stuff, what if they can work for it instead of getting used to you fishing a 20 out of your wallet every time they need something?
These few ideas will point them in the right direction:
7.1) Re-Sell General Old Stuff In the House
People are willing to buy lightly used items for a decent price online. These could be toys your kids have outgrown, old sports gear, or used clothes that are still in good shape.
With your help, they can sell them on websites like eBay, Craigslist, Poshmark, or Facebook Marketplace. If the items are many or they can get more from friends and family, you can even help them organize a garage sale.
7.2) Sell Old Textbooks
Do you have old textbooks that you or your kids don't use anymore? Try searching for your books on Bookfinder to see how much you can make from each one.
Simply enter your ISBN number on the website to see a list of vendors and how much they will offer you for your books.
7.3) Offer Handy Services
What are your kids good at? Can they mow the lawn, do some household chores, feed pets, weed flower beds, or make popcorn among other activities?
They can sell these services to trusted neighbors, family members, and friends for $20 or more.
8. How to Get 20 Dollars Quick
One of the best ways to make $20 right now is to make use of what you already have at your disposal. Here are a few ideas on how to earn a quick $20 selling your stuff
8a) Sell Unused Gift Cards
Do you have some gift cards that you haven't followed through with? And you are also saying I need 20 dollars now? Well, this is a perfect coincidence.
Some websites like CardCash, Gameflip, and Giftcash will pay you for your old gift cards.
To get started, simply fill out the brand and the balance on each website to get a quote. Then if you decide to sell your gift cards, you can choose to get paid in Amazon credit or cash.
8b) Sell Old Gadgets
Do you have gadgets that you no longer use? These could be old phones, CDs, DVDs, games, laptops, and other devices.
You could look at them as stuff that takes up your space or opportunities to make an extra 20 dollars from time to time.
The best place to find buyers for your used gadgets is Decluttr. All you need to do is get a valuation of your item, ship it, and after the quality assessment process, get paid via PayPal or direct deposit.
You can also sign up for Amazon or Best Buy Trade-in for gift cards!
8c) Sell Plasma
Some plasma donation centers will compensate you with cash for donating your plasma.
Depending on where you live, and the plasma donation you choose, you can expect to make at least $30 and up to figures upwards of $900 per donation in some centers. 
8d) Get Paid for Scrap 
Do you have old metallic equipment that lies in your backyard or basement? Pieces of metal perhaps or old household appliances that you no longer use? They could turn out to be very lucrative sources of fast cash.
Scrap yards can pay good money for your scrap metal depending on its weight and metallic content. All you need to do is collect all items with metallic content, haul them to a scrap yard near you, and get paid after they are sorted and weighed.
For instance, based on a sample price of $0.32/lb of stainless steel scrap and $1.29/lb for aluminum copper coil, all you need is about 62lbs of stainless steel or 15lbs of aluminum copper coil to make a quick $20 bucks.
When transporting scrap metal, it is advisable to use a pickup truck due to the dusty, dirty, and rugged nature of scrap. Also, you might want to check out a few yards for the best offers before you can part with your scrap.
9. Earn 20 Dollars Quickly by Opening a Savings Account
Opening a credit card or bank account to earn the sign-up bonus is a great way to make money fast. You can earn way more than $20 by doing this.
This option does, however, require you to spend money in order to make some money.
But it's simple and quick if you spend the minimum amount (in order to earn the signup bonus) on items you were going to buy anyway like rent or groceries.
Just be careful not to overspend and to use the cards wisely.
9a) Chase Bank Account
Chase Bank is a bank that provides different accounts such as savings accounts, checking accounts, credit cards, investment options, and more.
When you sign up for a Chase Total Checking account and set up a direct deposit, you get a $200 bonus. This is $20 bucks 10 times over!
You stand to make more with Chase Credit cards. The Freedom Unlimited Credit card, for example, earns you a $200 bonus after you spend $500 on purchases within 3 months after opening the account.
You also earn varied percentages of cashback on travel, restaurants, and drug store purchases and payments.
9b) Ando Savings App
Ando is a savings app that enables you to save and earn cash rewards in the process.
'Change that Counts' is an initiative of Ando money that sees you earn 1.5% cash back for card purchases when you agree to round off your card purchases. The initiative is meant to fight environmental change.
You can also earn up to $15 when you invite friends. When your referral opens an Ando account and activates their Ando Visa Debit card, you both earn $5.
When both of you deposit $100 or more in your accounts and complete 5 Ando Visa Debit Cards purchases within 45 days of opening your accounts, you both get $10 in your Ando Spending Account.
9c) Varo Savings App
Varo earns you an APY of between 2.00%- 5.00%. You earn money in interest and by getting up to 6% cashback on Varo card purchases.
Setting up direct deposit gives you access to more rewards and perks. Still, here's how to make 20 bucks fast using the app; referring a friend.
When a friend opens an account using your unique link and spends $20 within 30 days of opening their account, you get paid $30 each!
10) How To Make 20 Dollars In An Hour
There are numerous jobs that can pay $20 per hour as long as you are willing and have time at your disposal. Most of these jobs you will do in your neighborhood as long as you know where to look.
10a) Offer Babysitting Services
Do you love spending time with children? If so, consider offering babysitting or nanny services on Care.com
You can also offer tutoring services, senior care, housekeeping, special needs, and pet care services as well with Care. This can be a great side income if you decide to do it part-time.
10b) Walk Dogs with Rover or Wag
Wag is a site where dog owners connect with dog walkers. You earn money for walking clients' dogs. They will also pay you for pet sitting and boarding, pet training, or for pet check-ins during the day.
An hour walk will earn you about $20 and you can earn more by completing more walks. If you have an interest in dog walking, sitting, or training, give wag a try.
10c) Become a Pet Sitter with Rover
Rover is an app that allows you to earn money for walking dogs and pet sitting.
This is a great way to earn some extra money on the side. You can earn $20 or more per hour with most jobs on Rover.
One short walk with one dog can earn you $10. The more jobs you take, the more money you will get!
11. How to Earn $20 Per Hour Using Your Vehicle
You may not know this, but owning a reliable vehicle can actually help make you money. Let's look at some of the best ways to use your car for money.
11a) Food Delivery
Food delivery has become widely popular in the last decade. Therefore food delivery drivers are almost always in demand.
When you sign up for Doordash or Postmates and get approved to be a driver, you will be able to start immediately.
The best part is, you can make your own hours and work as much or as little as you would like. If you don't have a vehicle, you could also use a bicycle to deliver.
11b) Amazon Flex
Amazon Flex allows you to use your own vehicle to deliver packages and groceries. Drivers typically earn between $18-$25 per hour by doing this.
When you sign up and get approved to deliver, you can choose certain time blocks to deliver packages. This is a flexible and simple way to earn some money fast.
11c) Instacart


If you love to shop and want to get paid for it, Instacart may be the option for you.
All you need to do is complete a background check to get started. Then you will be able to choose which orders you want to shop.
Once you go to the designated store and pick out all of the items, you will deliver the groceries to the customer. Then you get paid!
Shoppers can earn as much as $20 or more per hour.
12. How to Make $20 Instantly Using My Phone
In today's world, a phone is more than a communication device; it is also a connection to a world of opportunities that can be rewarding when exploited to the fullest. Here are some ways to earn extra cash using your phone:
12.1 Install Investment Apps
There are many investing apps that will provide you with free stocks or sign-up bonuses when you create an account.
Signing up for multiple stock trading apps and cashing out the bonuses will get you well over $20 in a short period of time.
Here are the best investment apps that offer free money now.
12.1a) Webull


Webull is a very popular free stock trading mobile app.
You will receive up to 2 free stocks valued at $3- $300 just by signing up for a Webull account.
Then, if you deposit $100 or more into your investment account, you will receive other free stocks valued at $7-$3000.
You can then keep those stocks to watch them grow over time or you can cash them out.
12.1b) First Trade
First Trade is an online brokerage firm that helps you invest at no cost. Here's how to make $20 fast using this app; open an account, fund it, refer friends.
By opening an account, you get 1 free stock. By depositing or transferring $100 or more within 30 days of account approval, you get another free stock.
When you refer a friend, you both receive a free stock once their application is approved. The free stocks are random and each is worth between $3 and $200.
12.1c) Acorns


Acorns is a banking and micro-investing app that works to automate your investing.
You are given the option to either invest a lump sum amount or to invest your spare change with roundups.
This means your purchases with your regular bank account are rounded up to the nearest dollar and Acorns will invest the difference.
Acorns will give you a $10 investment after you sign up and make the initial investment of $5 minimum. You also earn more bonus investment when you shop using the Acorns debit card.
For referring your friends, you earn $5 for everyone who joins Acorns using your link, connects their account with their bank account, and makes the initial $5 minimum investment within 14 days.
12.1d) M1 Finance

M1 Finance is a free brokerage account that offers different investing, borrowing, and cash management services. With their credit cards, you get up to 10% cashback when you spend your money on 70+ popular brands.
If you refer friends, you will receive another $10 for each person who signs up with your own referral link and funds their account with a minimum of $100 for taxable accounts and $500 for IRA accounts.
For the referral bonus to apply, they should not withdraw the initial deposit for a period of 30 days.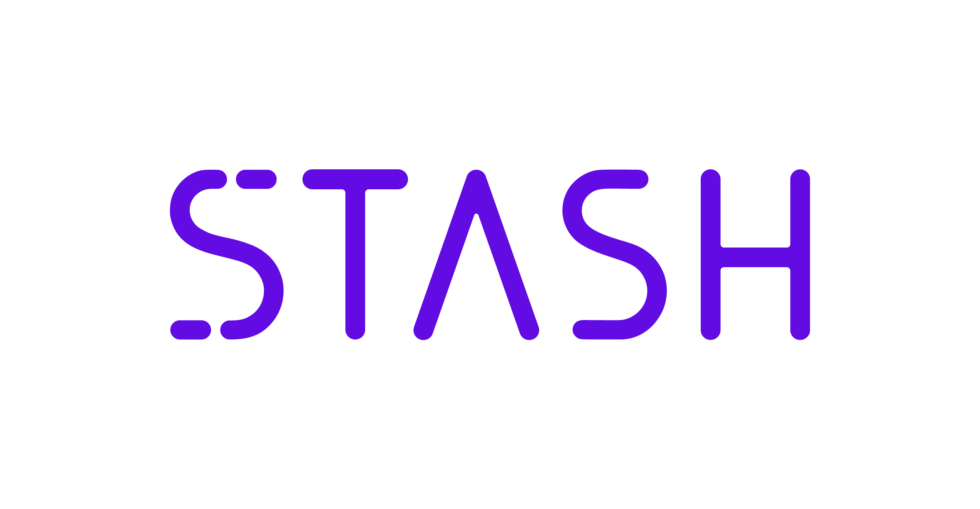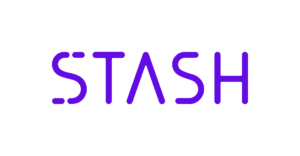 12.1e) Stash
Stash is one of the most beginner-friendly investment apps on the market as you only need $5 to start investing.
The app is meant for long-term trading so it is not a channel where you can get rich quickly. Nevertheless, it is possible to get $20 sooner if you can refer a friend.
When a friend you have referred opens a qualifying account, links their bank, and deposits funds into it, you get up to $30 in a referral bonus.
FAQs
1. How Can I Get 20$ Right Now?
You can make 20 bucks right now by taking online surveys, using cashback apps, selling stuff you no longer need, using your vehicle to do deliveries, renting out space, and offering services, physically or virtually, at a cost. Some savings apps can also earn you instant money in either signup or referral bonus.
2. How to Make 20 Dollars Fast as a 12 year old?
A 12- year old can make 20 dollars fast by selling things in a yard sale, selling textbooks they no longer need, offering services such as lawn mowing and pet sitting, and making food items such as popcorn to sell.
The Bottom Line
Anyone can make $20 just by putting in a little effort whether online or in person. Depending on the time at your disposal and what you are looking to do, the above opportunities can even become regular full-time jobs or lucrative side jobs that can boost your income.
Most of the ideas listed in this post are so easy, it's like earning free money while others will require you to put in the work.
Whether you are strapped for cash or just want to have some extra money, these options can help you get there.
Has any of the ideas above worked for you? Do you have other ideas that we have not captured? Let's hear all about them in the comments section below.
Related articles:
Hey there, welcome to my blog!
I'm Swati, a mom, a personal finance enthusiast, and the owner of TheBlissfulBudget.  My work has been featured in major publications including Fox 10, Credit Cards, Cheapism, How to Fire, Databox & Referral Rock.
I help busy budgeters like you save and make money by utilizing simple yet effective methods that can create wonders.
My Mantra: You are entitled to live the life you desire, and financial bliss should be simple to obtain–check out my blog for helpful tips on acquiring wealth easily.