*This post contains affiliate links which means that if you make a purchase via one of the links, I will receive a small commission, at no additional cost to you. Thank you for reading and supporting my blog! Please see my disclaimer page for more information*
There are many options available today to make money right from your smartphone or tablet.
One of the best ways to do this is by using money-making apps such as Coin Pop.
But is Coin Pop legit?
Does Coin Pop really pay?
In this Coin Pop Review, you will learn everything you need to know about this app and if it is really worth your time and effort. Specifically:
What the app is
How it works
How to get started
What types of games are available on the app
How to earn money on the app
Pros and Cons of the app
My personal opinion of Coin Pop
A list of other money-making apps
And if the app is safe or not
So if this sounds interesting to you, keep reading to find out more in this Coin Pop app review.
What is Coin Pop?
Coin Pop is a free mobile gaming app that pays you to download and play a variety of different games.
This is an app that is only available to download on Android and is not available for any iOS devices.
Coin Pop is 100% free to download with no hidden costs like in-app purchases or fees.
The goal of this app is to download the games that are offered through the Coin Pop app and then play them over time to get rewarded.
With over 5 million downloads worldwide and a 4.1-star review on the Google Play store, Coin Pop has become one of the most popular apps for earning money while playing mobile games.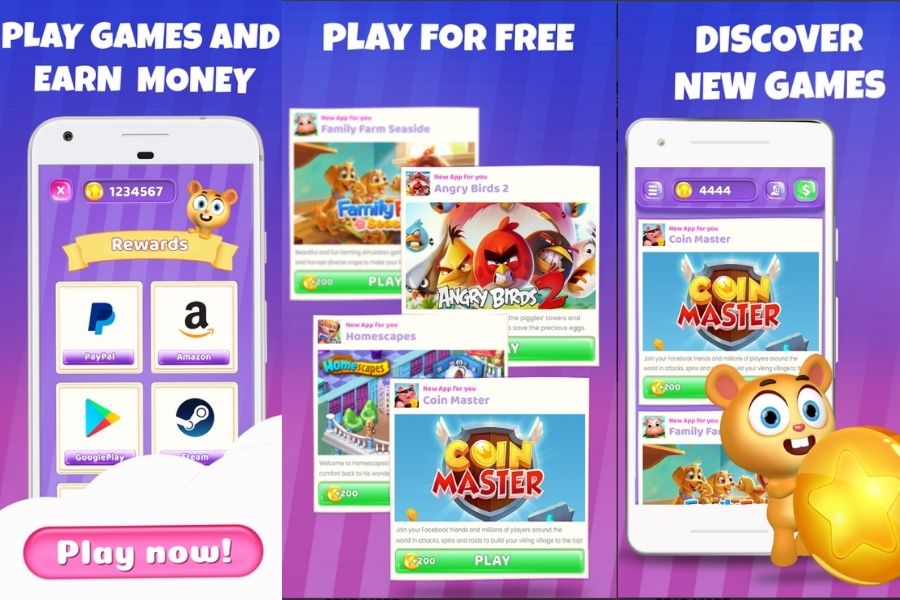 How Does Coin Pop Work?
In this Coin Pop app review, you have learned about what the app is, but how does it work?
To put it briefly, Coin Pop is an app that pays you to download and play mobile games.
All you need to do is download the app and choose any of the games they offer inside the app to download.
You will receive coins for downloading the game itself, and then you will earn additional coins as you play the game over time.
Sometimes you can earn additional coins for unlocking levels, continuing a winning streak, or completing in-game achievements.
Coin Pop will run in the background as you play the game and you will be rewarded for leveling up and for the amount of time you play.
So the more you play, the more you will earn!
How to Get Started
Getting started with Coin Pop is simple.
Here are the steps you need to take to sign up:
Head over to the Google Play store on your Android device.
Search for the Coin Pop app in the search bar and click "Install".
Create an account using Facebook, your Google account, or your email.
Provide your age and gender (for game recommendations) and then allow Coin Pop permission to track your app usage (so they can track your gameplay so you can get paid).
Collect your free 4,444 bonus coins!
Once you are signed up with Coin Pop, you can scroll through the list of sponsored games to start playing.
The longer you play each game, the more coins you will earn!
What Types of Games Can You Play?
Coin Pop is one of the most popular paid gaming apps available, so they offer a wide variety of different games for you to play.
For example, they offer genres such as:
Arcade
Adventure
Casual
Action
Strategy
Puzzle Games
Simulation
Card Games
Mobile Board Games
There are options for almost anyone and the Coin Pop app makes it easy to find one that may interest you.
Keep in mind that Coin Pop asks for your age and gender at sign-up for a reason.
They use this information to recommend games to you that other people your age and gender typically choose to play.
There are also some age restrictions on certain games so make sure your correct age is updated in your account.
How Do You Earn Money with Coin Pop?
There are two ways to earn money with Coin Pop:
Play games to earn rewards
Refer friends to download the app
Once you choose and download a game, you will earn coins for the amount of time you play.
Additionally, you will earn 250 coins for every friend that joins Coin Pop with your referral link.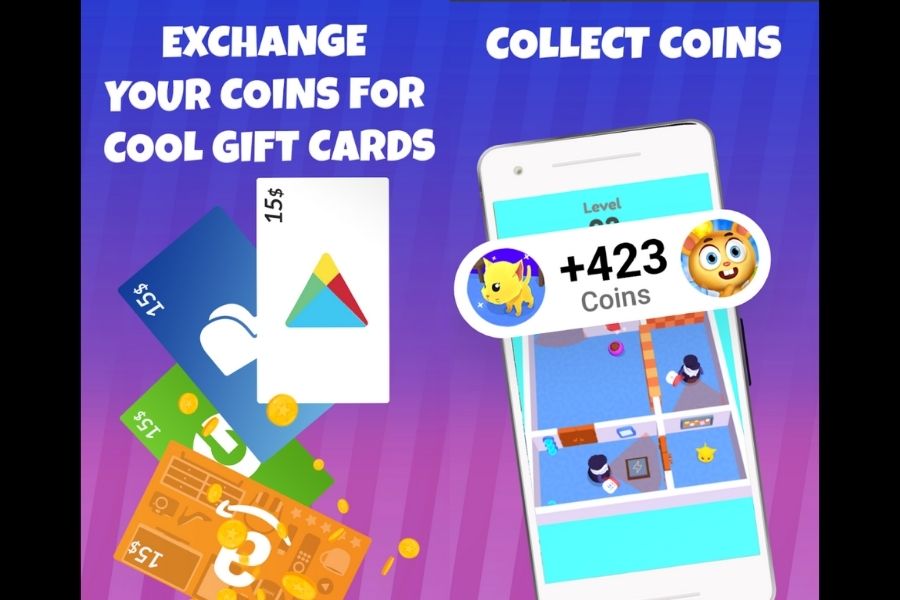 Coin Pop Payout
As you play games on the app, Coin Pop will provide you with coins in which you can "cash-out" for gift cards, PayPal cash, and online vouchers.
Here is a list of some of the most popular Coin Pop payout options:
PayPal cash
Amazon gift cards
Playstation gift cards
Xbox gift cards
Starbucks gift cards
Google Play credits
Walmart gift cards
Free Steam codes
And so many more
You will receive $0.50 for every 5,000 coins you earn through the app.
The minimum payout for PayPal is $0.50 so you can cash out pretty quickly after you sign up and earn your signup bonus of 4,444 coins.
You will earn 200 coins just for downloading a game plus more coins as you play the game.
So as you spend more time playing games, you will receive a larger Coin Pop payout to earn cash and gift cards!
Pros and Cons of Coin Pop
Pros
The app is very user-friendly
Easy to download and use
It is completely free to download
Fast payout
Lots of games to choose from
A fun way to earn money on your phone
Cons
Requires a decent amount of storage for games
Each game has a different earning limit
Low earning potential
Only available on Android devices
There are many pros to Coin Pop, but there are some cons to consider as well.
It's important to weigh the pros and cons to determine if using Coin Pop to earn money is right for you.
My Opinion of Coin Pop
By thoroughly researching this app and using it myself, I have determined that Coin Pop is a legit app that pays users on time.
You can play games, earn coins for playing, and then redeem them for PayPal cash or gift cards.
This app is great for earning side cash from your phone in your spare time, however, it is not something that will replace a full-time income or even become a lucrative side hustle.
You may be able to earn a few dollars per day playing games casually and possibly a little more if you game often. But you will not earn enough to quit your full-time job and game all day with this app.
Although this app won't make you rich, it is a fun way to make a little bit of extra money doing something you probably do anyway.
Other Money-Making Apps
If you think Coin Pop sounds like fun, here are some other money-making apps to download and try as well.
Mistplay
Mistplay is another free mobile app that pays you to download and play games.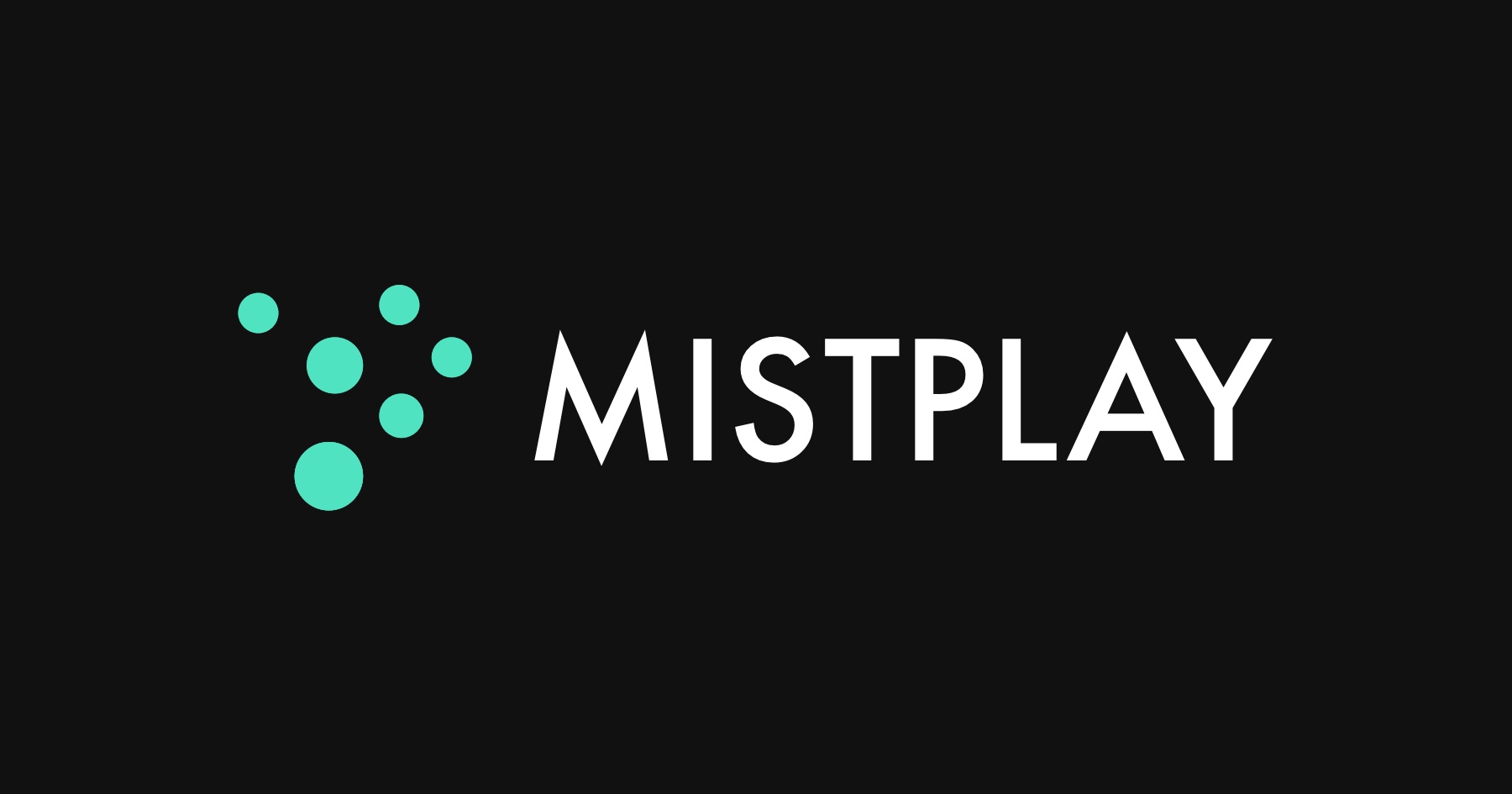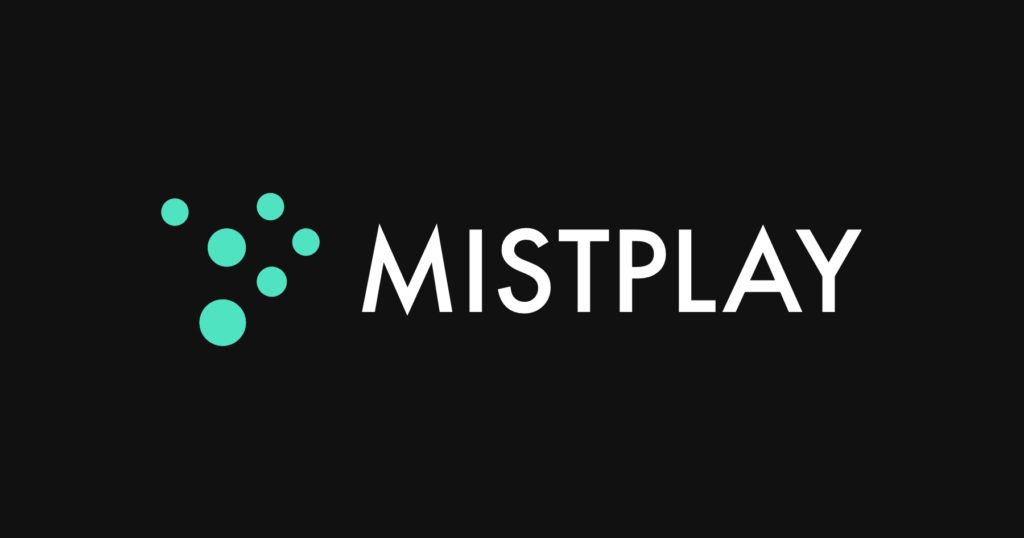 To get started, simply download the app and start playing! The longer you play, the more you can earn.
Just like with Coin Pop, Mistplay recommends games to you that you might want to play.
Mistplay is also only available for Android users.
Swagbucks
Swagbucks is a free online survey site that pays users to shop online, watch videos, take surveys, searching the web, and play games.

You can earn gift cards, cash, rewards, and free stuff for completing these tasks.
Swagbucks offers you a $10 bonus for signing up and you can cash out your bonus earnings immediately.
Lucktastic
Lucktastic is a free gaming app that pays you to play games and earn points by scratching off virtual scratcher tickets.


Once you have enough points, you can redeem them for cash or gift cards. You will also have a daily shot to win $5,000 or $10,000 in cash or a $500 Amazon gift card.
All you need to do is download the app, sign up, and start earning!
Bananatic
Bananatic is a website where you will get paid to play and test games.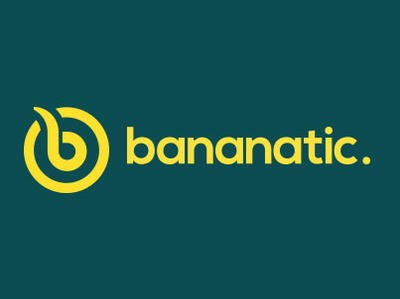 You will be able to collect bananas for completing in-game quests and reviewing individual games.
Then you can cash out your bananas for real prizes such as gift cards, steam codes, and other games.
Slidejoy
Slidejoy is a lock screen app that pays you to place ads on your home screen.
Every time you unlock your phone, you will be able to swipe left to learn more about the ad, swipe up to see another ad, or swipe right to skip the ad and go straight to your home screen.
After a certain amount is earned, you will be able to cash out with PayPal.
Keep in mind that Slidejoy is also only offered on Android devices.
Is Coin Pop Legit or a Scam?
After reading through the information above, you may be wondering, "Is Coin Pop legit? Or is it a scam?"
The short answer is: Coin Pop is a legit app and is not a scam.
The app has over 5 million downloads with a 4.1 rating in the Google Play store. And after doing some research, it appears that most of the negative reviews in the Playstore are based on user-error.
Additionally, I have tried this app out myself and have received several payments directly into my PayPal account.
However, it's important to keep in mind that within their "Terms and Conditions", Coin Pop does not guarantee payout.
I would recommend reading through all of their Terms and Conditions to make sure you do not break any rules.
Overall, I believe that Coin Pop is a fun Android app that allows you to earn a few extra dollars doing something that you probably already do every day in your free time.
Is Coin Pop Safe?
Coin Pop is a safe app that anyone can download and use to earn extra money.
They do not require you to provide any debit card or banking information.
The app also does not ask for any personal information besides your age and gender, which is used to recommend games that you might enjoy.
And although Coin Pop is a low-paying app, they do pay your earnings in full and on time.
The Bottom Line: Coin Pop Review
Playing mobile games for money can be a fun and easy side hustle for those looking to make money in their spare time.
Coin Pop is a great option to help you do this.
However, if you are looking for ways to earn a large amount of money fast, you may want to look for other lucrative side hustles.
But if you are looking to earn some extra cash or gift cards on the side, consider downloading Coin Pop to see how much you can earn!
Hopefully this Coin Pop app review gave you enough information to decide if this app is for you.
And if you have tried Coin Pop or other money-making apps, let me know in the comments, I would love to hear from you!
Related Reviews:
Yotta Savings Review: Everything You Need to Know + 100 Free Tickets
Create and Go Course Review: Launch Your Blog Biz
Related Articles:
30+ High Paying Side Hustles for Single Moms
Get Paid to Read Emails: 12 Proven Ways
How to Make $50 a Day: 22+ Proven Ways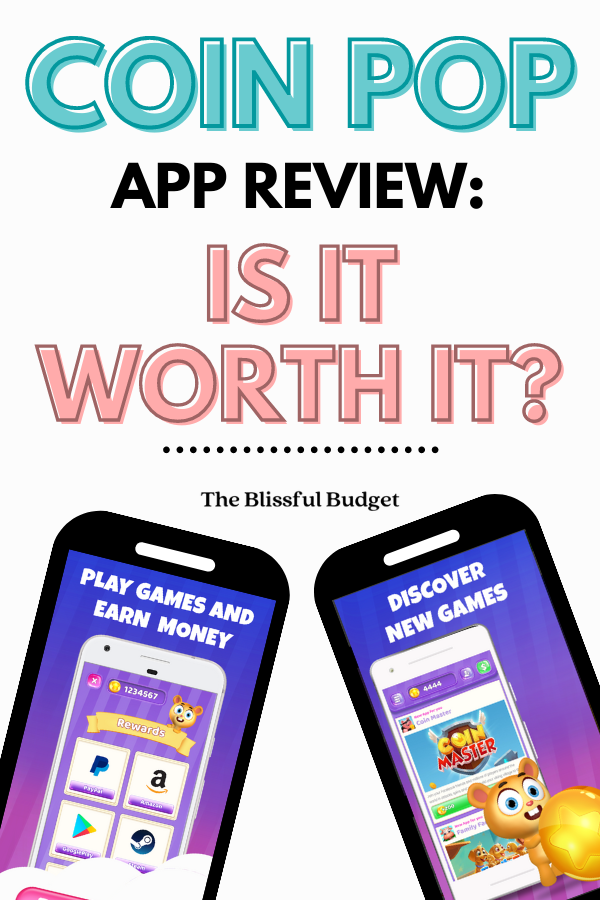 Hey there! My name is Tegan and I am the author and creator of The Blissful Budget.
My goal with this blog is to help you save more money, earn more money, and start to live the life you want by obtaining financial freedom.