Do you need to know your CIT Bank Routing number for quick transactions? Paying bills, making transfers, and receiving payments are some of the transactions that require your CIT Bank Routing Number.
CIT Bank, a division of First Citizens Bank, has two routing numbers for personal banking: CIT Bank and CIT Bank Branch.
However, this post will guide you on how to find your CIT Bank routing number. Keep reading to learn more!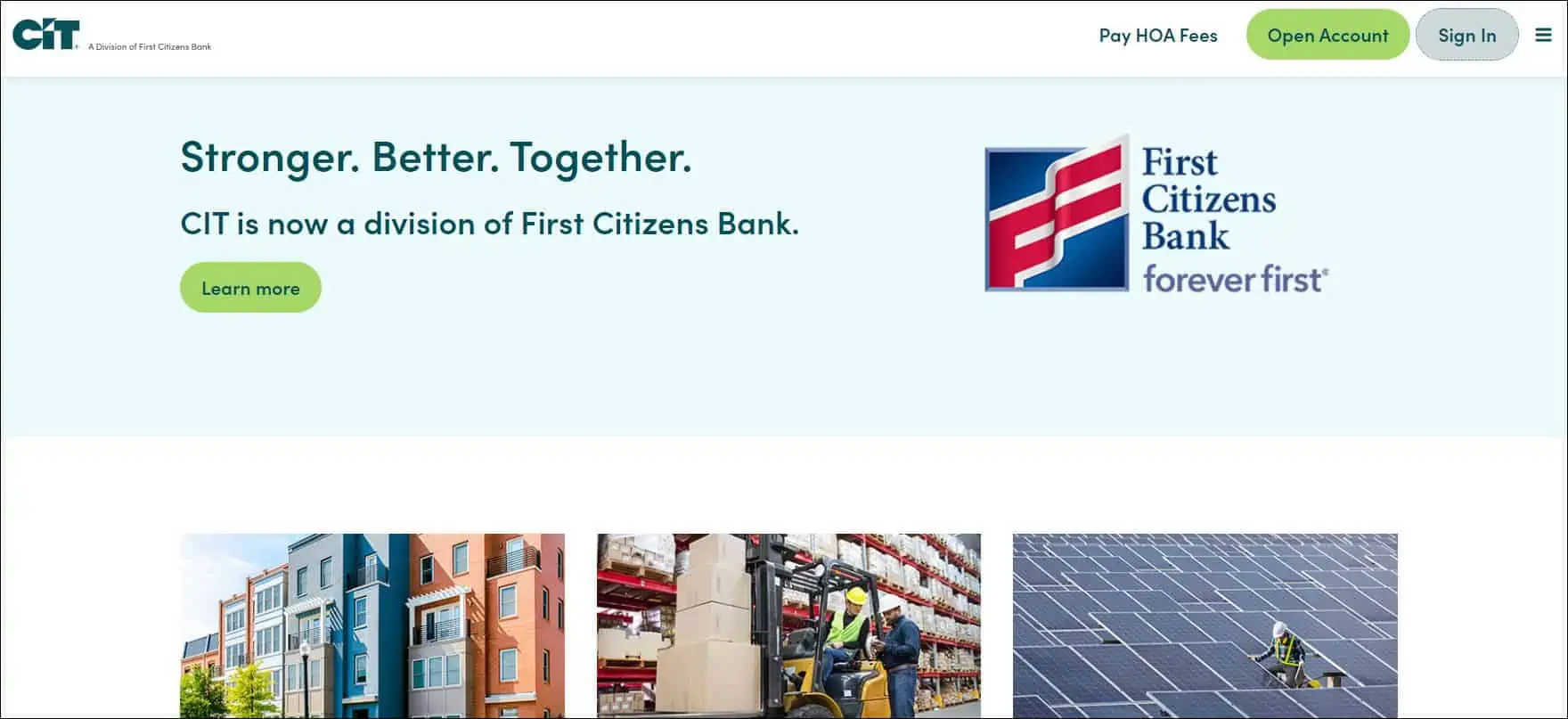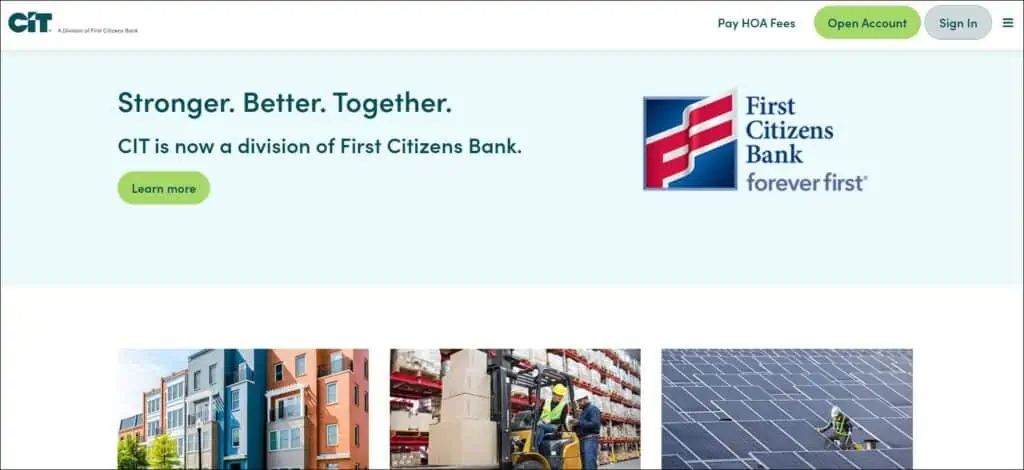 What Is CIT Bank Routing Number?
CIT's Direct Bank offers a digital-only experience with savings and checking products for consumers nationwide and has a different routing number from the CIT Bank Branch routing number.
| CIT Direct Bank Routing Number (internet-only/no branches) | CIT Bank Branch Routing Number (accounts opened in a branch location) |
| --- | --- |
| 124084834 | 104002894 |
104002894 is the same routing number used across all branches of this financial institution across the country.
CIT Bank Routing Number for ACH Transfers
The CIT Bank Routing Number for ACH transfers is 124084834. The same routing number is used for across all CIT Bank branches in the US.
The ACH is an electronic system used for the delivery of payments, allowing customers to collect funds and make payments electronically through the ACH network. All ACH transactions are commonly the next-day entries when they are exchanged with other banking or financial institutions.
CIT Bank Routing Number for Wire Transfers
CIT Bank Routing number for domestic wire transfers is 124084834.
To make a wire transfer to a recipient you'll need :
The recipient's name as it appears on the location of your account
Recipient's Bank name and address (including state and city)
CIT Bank Account number
Recipient routing number
CIT Bank Address for Wire Transfer
CIT Bank is an online Bank based in Southern California. There's only one physical location at the headquarters in Pasadena:
CIT Bank, 75 North Fair Oaks Ave,
Pasadena, CA 91103
CIT Bank Incoming Wire Transfer Instruction
CIT Bank does not require a fee for incoming wire transfers. To receive an incoming wire transfer, simply provide your depositor with your CIT Bank ABA and your CIT Bank account number.
For your outgoing wire transfer, charges may apply unless you have a balance of at least $25,000 in your CIT Bank account. You will also need a minimum of $1000 in your CIT Bank account before you make the wire transfer.
CIT Bank Swift Code: Routing Number for International Wire Transfers
CIT Bank doesn't have a SWIFT code.
However, you will use the CIT Bank routing number 124084834 for international wire transfers.
For International transfers, you are required to fill out the CIT Bank wire transfer paperwork, and
Upload the same to the document center in your online CIT Bank savings account OR
Fax it to the representative of CIT Bank using the number – 1(866) 914-1578.
What is a Routing Number?
A routing number is a unique nine-digit code to identify the financial institution on which it was drawn. You need your routing number for various financial operations, such as:
Domestic and International wire transfers
Paying bills, automatically
ACH transfers
Transferring money from one bank to another and other investment firms.
Receiving benefits from the government that includes tax refunds
How to Find Your CIT Bank Routing Number?
There are a couple of ways through which you can find your CIT Bank Routing number. You can choose from the options below to locate your transit number.
1. How to Find your CIT Bank Routing Number Online?
To call the CIT Bank phone number, simply reach them at 801-412-6827 and a customer representative will attend to you.
You can also find your CIT Bank routing number by navigating CIT Bank online banking.
To do this; log in to your banking account with your details. Click on the tap titled "Account Details", and you'll see a drop-down of details including your account number and routing number.
2. How to Find Your CIT Bank Routing Number on a Check?
You can see the routing number on the bottom left-hand corner of the check issued by CIT Bank. The first 9-digits present at the bottom of the check is your bank's routing number.
3. How to Find the Routing Number On the CIT Bank app?
To find the routing number on the CIT Bank app follow the below instructions:
Launch the app and visit the page for CIT Bank Login on your mobile app.
Select the type of account, and click on "account details"
Select routing number and account type
Enter the OTP sent to your mobile number to verify the credentials that you have entered, and get easy access to view your account and CIT Bank ABA.
Where Can I Find My CIT Bank Account Number?
You can find your CIT Bank Account number printed on the bottom of the bank's check. It is the set of numbers located beside your routing number.
Alternatively, you can find your account number through the CIT Bank App by navigating through the summary tab, "Account details", or account statement through your CIT bank app.
CIT Bank Customer Service Phone Number
You can reach out to the CIT Bank customer service representative through this CIT Bank Phone number 1-855-462-2652.
CIT Bank Routing Number: FAQs
1. What bank routing number is 104002894?
104002894 is CIT Bank branch routing number. This routing number is shared by CIT Bank, Mutual Of Omaha Bank, and also Usaa Federal Savings Bank.
2. Is CIT Bank and Citibank the same?
No. CIT Bank and Citibank aren't the same. Although their names look quite similar, both are different financial institutions. CIT Bank is known to be a division of First Citizens Bank while Citibank is established by Citigroup.
3. Is CIT bank a real bank?
Yes, no doubt about it. CIT Bank is a real bank. It is FDIC insured with the certification number FDIC#58978. 
You Might Be Interested In:
Hey there, welcome to my blog!
I'm Swati, a mom, a personal finance enthusiast, and the owner of TheBlissfulBudget.  My work has been featured in major publications including Fox 10, Credit Cards, Cheapism, How to Fire, Databox & Referral Rock.
I help busy budgeters like you save and make money by utilizing simple yet effective methods that can create wonders.
My Mantra: You are entitled to live the life you desire, and financial bliss should be simple to obtain–check out my blog for helpful tips on acquiring wealth easily.