Wondering what your Umpqua Bank routing number is? The Umpqua Bank operates with just one routing number and locating it is quite easy.
When sending or receiving money, banks, other financial institutions, and credit unions all require a routing number. It specifies the specific bank or credit union where you opened your bank account.
Even if there are challenges, tracking through routing numbers will ensure better and more successful completion.
This post provides you with all the details of the Umpqua Bank routing number. Read on to learn more!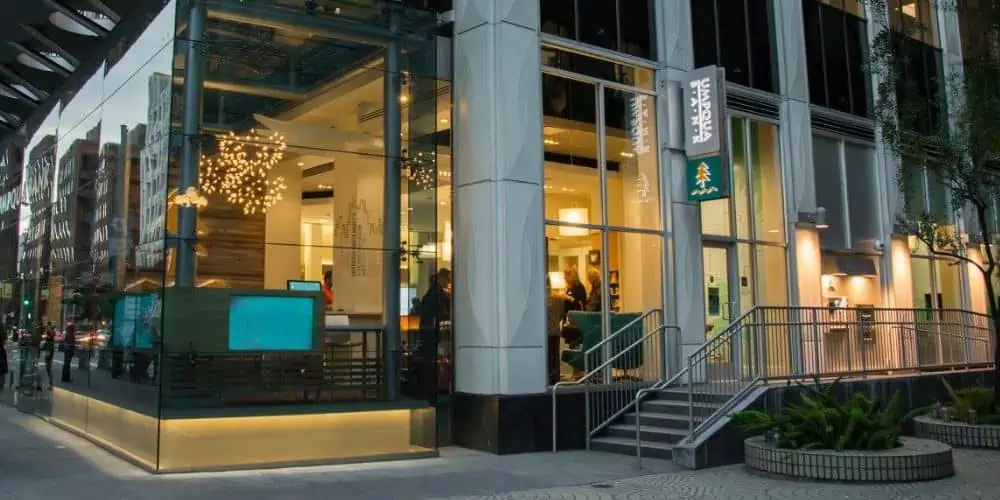 What Is Umpqua Bank Routing Number?
123205054 is your Umpqua bank routing number.
This code can be used for a variety of bank transactions, including check orders, wire transfers, direct deposits, and electronic payments.
Umpqua Bank Routing Number for ACH transfers
123205054 is your Umpqua Bank Routing Number for ACH transfers. It can be used for direct deposits, domestic wire transfers, and ordering checks.
Any ACH transfer to an Umpqua Bank account requires the inclusion of the ACH routing number.
ACH numbers, which stand for Automatic Clearing House, are exclusive to each US bank. When sending an ACH transfer to any Umpqua Bank account, the ACH routing number must be included.
Umpqua Bank Routing Number for Wire transfers
123205054 is Umpqua Bank's routing number for both domestic and international wire transfers.
Similar to how a bank account number identifies the person sending or receiving money, a wire transfer routing number identifies the financial institution managing the electronic transfer, both sending and receiving.
Here is a table for the Umpqua bank routing number for Wire Transfers
| | |
| --- | --- |
| Types of Wire Transfers | Umpqua Bank Routing Number |
| Domestic Wire Transfers | 123205054 |
| International Wire Transfer to Umpqua Bank account in the USA | 123205054 |
Umpqua Bank Swift Code: Routing Number for International Wire Transfers
UMPQUS6P is the SWIFT CODE used by the Umpqua Bank routing number for international wire transfers.
SWIFT codes are used in international money transfers to identify specific banks and branches. Banks process messages and wire transfers across borders using these codes.
One of the quickest ways to receive money from other countries is through an international wire transfer. Banks exchange messages on the SWIFT network to conduct international wire transfers.
What Is A Routing Number?
The routing number, also known as an ABA routing number, is a nine-digit code that banks use to identify particular financial institutions in the United States.
It is determined by the location of the bank where you opened your account.
The system was created by the American Bankers Association (ABA) in 1910 to make it easier for seamless banking transactions involving one bank and another.
Umpqua Bank and other banks use routing numbers, which are 8 to 11-digit codes, to help financial institutions identify the location of your account.
How to Find Your Umpqua Bank Routing Number?
There are a couple of ways through which you can locate and identify your routing number. Some of the notable ways include.
On This Page: The Umpqua Bank routing number for checking accounts and wire transfers is provided on this page.
Online Banking at Umpqua Bank: By signing up for online banking, you can obtain your routing number.
Fedwire: You can look up Umpqua Bank routing numbers using your name, city, or state, or you can verify the one you already have is accurate.
You can also employ the methods below to find your routing number for Umpqua Bank.
How to Find Your Umpqua Bank Routing Number Online?
On its website, Umpqua Bank has provided its routing number. So you can visit the website to discover your routing number. You can follow the steps below.
Step 1: Launch a browser and visit the Umpqua Bank website.
Step 2: Click on the menu bar and select the "About Us" button.
Step 3: Select the "help center" button.
Step 4: Click on the frequently asked questions and select "What's a routing number and where can I find it?" Or you can simply search for it in the search box provided.
If you have an account with Umpqua Bank, you can log in to your mobile banking or contact the bank directly to get the routing number.
Where to Find the Umpqua Bank Routing Number on a Check?
You can find your Umpqua Routing number by glancing through the bottom left corner of the check issued by the bank. It is the 9-digit number beside your account number.
How to Find Routing Number on the Umpqua Bank App?
The Umpqua Bank App is another viable place to find your routing number. To do this, you need to follow the steps below.
Step 1: Download the Umpqua bank mobile banking app on Google Playstore.
Step 2: Install the app on your mobile phone.
Step 3: Navigate to the Umpqua Login page and input your login ID and password.
Step 4: On the new page, click on account details and you'll see a drop-down of your details like your routing and account number.
Where Can I Find My Umpqua Bank Account Number?
Your Umpqua bank account number is typically 10 digits long. It is the second set of numbers printed on the bottom of your checks, immediately to the right of the bank routing number.
Your account number may be on your monthly bank statement if you don't have a check. Look for a string of numbers labeled "account number" at the top of the document.
Umpqua Bank Address and Customer Service Contact
The Umpqua Bank's customer service contact is (866) 486-7782. You can reach out to the bank with this number, in case you have any queries or complaints to lay.
Meanwhile, Umpqua Bank's corporate address is
No. 1 SW Columbia St, Ste. 1200, Portland, Oregon 97258, USA.
Umpqua Bank Routing Number: FAQs
1. Are all Umpqua Bank routing numbers the same?
Yes, all Umpqua bank routing numbers are the same. You will use routing number 123205054, regardless of where you are.
2. What States Is Umpqua Bank Located In?
Umpqua bank is based in Roseburg, Oregon. Currently, Umpqua Bank has 263 branches spread across 5 states. The majority of the bank's locations are in California, Idaho, Oregon, Washington, and Nevada.
3. Is Umpqua Bank good?
Yes, Umpqua Bank is a good bank. The bank is well known for its reasonably priced banking services, especially its low-fee savings and checking accounts (or no fees).
4. Who Owns Umpqua Bank?
Umpqua Bank is owned by Umpqua Holdings Corporation. South Umpqua State Bank was the precursor to Umpqua Bank. 
You Might Be Interested In:
Hey there, welcome to my blog!
I'm Swati, a mom, a personal finance enthusiast, and the owner of TheBlissfulBudget.  My work has been featured in major publications including Fox 10, Credit Cards, Cheapism, How to Fire, Databox & Referral Rock.
I help busy budgeters like you save and make money by utilizing simple yet effective methods that can create wonders.
My Mantra: You are entitled to live the life you desire, and financial bliss should be simple to obtain–check out my blog for helpful tips on acquiring wealth easily.