As an Associated Bank customer, you will need your Associated Bank Routing Number to perform important financial transactions like sending a wire transfer or setting up a direct deposit.
In contrast to other major banks, the routing number for Associated Bank is the same for all customers.
So, keep reading on, as we will give you all the details you need to know to process a successful transaction with Associated Bank.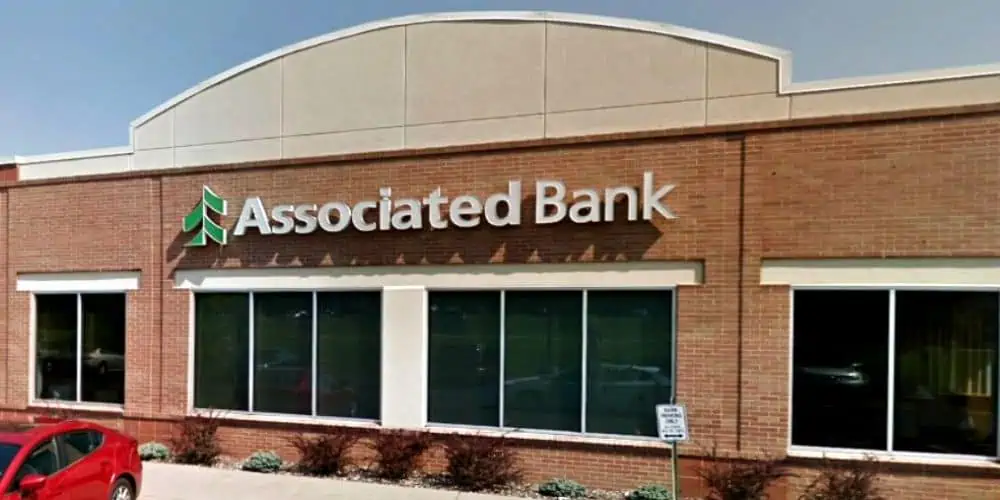 What Is Your Associated Bank Routing Number?
Associated Bank's routing number is 075900575.
You can use this number to set up a direct deposit and perform wire transfers or ACH transfers.
As mentioned before, this is the only routing number used by the bank, making it easy for you to perform transactions in all of their branches.
Associated Bank Routing Number for ACH Transfers
Associated Bank routing number for ACH Transfers is also 075900575.
You need this number to perform any transaction via the Automated House Clearing (ACH) network,
The ACH network allows for transactions like person-to-person transfers, bill payments (like the house, and phone bills), or even payments from your employers.
Similarly, if you want to receive your retirement or government benefits, including your tax refunds, then you need this routing number.
Associated Bank Swift Code
Associated Bank's Swift Code is ABGBUS44.
This is the code that enables you to do international transfers with your Associated Bank account. For most countries, the International Bank Account Number (IBAN) is a prerequisite when receiving international wire transfers.
Additional details are frequently needed when sending or accepting an overseas wire transfer. This is some of the most usual information you should have for an international wire transfer.
The full name of the recipient
The bank's name, address, and country, as well as the recipient's
The recipient's bank's routing number
The recipient's account number
SWIFT, IBAN, or the bank's National Identification Number.
Reasons for the transfer of funds
How to Locate Your Associated Bank Routing Number?
This section of this post provides you with answers to how do I find my routing number and account number for Associated Bank.
Your checkbook is one way to find your routing number with little hassle.
On a check, your routing number (9-digit number) can be found in the bottom left corner just beside your account number.
How to Find Routing Number Associated Bank Online?
To locate your Routing number (aka ABA number), you can quickly visit the official website of the American Bankers Association (ABA) or look up on the Federal Reserve website.
But you need to input some details like your bank's zip code, bank name, and location. After this, you will be loaded up to a new page with the details which you enquired about.
What Is a Routing Number?
A routing number, also known as a routing transit number, is a unique nine-digit code used to identify the financial institution involved in the transaction as well as the place where your account was first opened.
Routing numbers are also known as ABA Transit numbers and were planned by the American Bankers Association (ABA).
You can use your routing number to initiate and complete financial operations like setting up direct deposits, sending, and receiving money locally and internationally.
Routing numbers differ from one bank to another, primarily because of the size of the financial institution and the number of states it covers.
While larger institutions like the Bank of America use over 200 routing numbers, small banks like Associated Bank and BMO Harris, on the other hand, make use of just one routing number.
What Is Associated Bank Routing Number Used For?
The Associated Bank routing number can be used for a variety of finance-related activities, such as ordering checks, setting up direct deposits, and running wire transfers.
It can also be used for bill payments, paper transfers, and receiving government or retirement funds.
Associated Bank Customer Service Contact
The customer service contact to reach Associated Bank is +1 800-236-8866.
You can also use this medium to lodge any complaints aside from enquiring about your routing number. The service hours for Associated Bank are between 6 a.m. to 10 p.m. CT; from Monday to Friday.
Routing Number for Associated Bank: FAQs
1. Are All of the Associated Bank Routing Numbers the Same?
Yes, all the Associated Bank Routing numbers are the same. You don't need to enquire for a new routing number when you visit a different branch of the bank.
2. Does Associated Bank Have Multiple Routing Numbers?
No, Associated Bank does not have multiple routing numbers. Unlike other banks, it maintains only one routing number all over its branches in the United States.
3. What is Associated Bank's routing number? 
Associated Bank's routing number is 075900575.
You Might Be Interested In:
Hey there, welcome to my blog!
I'm Swati, a mom, a personal finance enthusiast, and the owner of TheBlissfulBudget.  My work has been featured in major publications including Fox 10, Credit Cards, Cheapism, How to Fire, Databox & Referral Rock.
I help busy budgeters like you save and make money by utilizing simple yet effective methods that can create wonders.
My Mantra: You are entitled to live the life you desire, and financial bliss should be simple to obtain–check out my blog for helpful tips on acquiring wealth easily.