*This post contains affiliate links which means that if you make a purchase via one of the links, I will receive a small commission, at no additional cost to you. Thank you for reading and supporting my blog! Please see my disclaimer page for more information*
Taking part in a personal challenge can help you in more ways than one.
For example, starting a fitness challenge might ultimately help you lose weight and create healthy habits you can use for the rest of your life.
Or if you start a reading challenge, you may learn life-long lessons that you may not have normally discovered.
A financial challenge, or in this case a no spend challenge, can help you save money, break unhealthy spending habits, help you to become financially aware, and so much more.
This post will discuss everything you need to know about completing a successful no spend challenge. There are also some free no spend challenge printables and worksheets for you to download below.
What is a No Spend Challenge?
A no spend challenge is when you challenge yourself to only spend money on essential items for a certain period of time.
No spend challenges are a great way to reach some financial goals such as paying off debt or saving for retirement.
Although this challenge signifies that you can't spend anything, it would be nearly impossible not to spend any money at all.
So the goal with a no spend challenge is to only purchase what you absolutely need for the time that you are completing the challenge.
[convertkit form=1959032]
What Does No Spend Mean?
The phrase "no spend" means not spending any of your money on unnecessary items.
There are still some items that you will need to spend money on that you will need to survive.
For example, some necessary items to still spend money on are:
Food
Water
Rent/Mortgage
Other bills
Gas for your vehicle
Daily essentials (toothpaste, soap, toiletpaper, etc.)
The items that you should stop spending money on in a no spend challenge are:
New clothes
Eating out
Getting your hair or nails done
Unnecessary shopping
Entertainment
Travel
Anything that is not essential to live
A no spend challenge should also challenge you to cut back on necessity shopping as well. For example, if you are at the grocery store, you may be more inclined to put back the magazines or the box of candy that you picked up.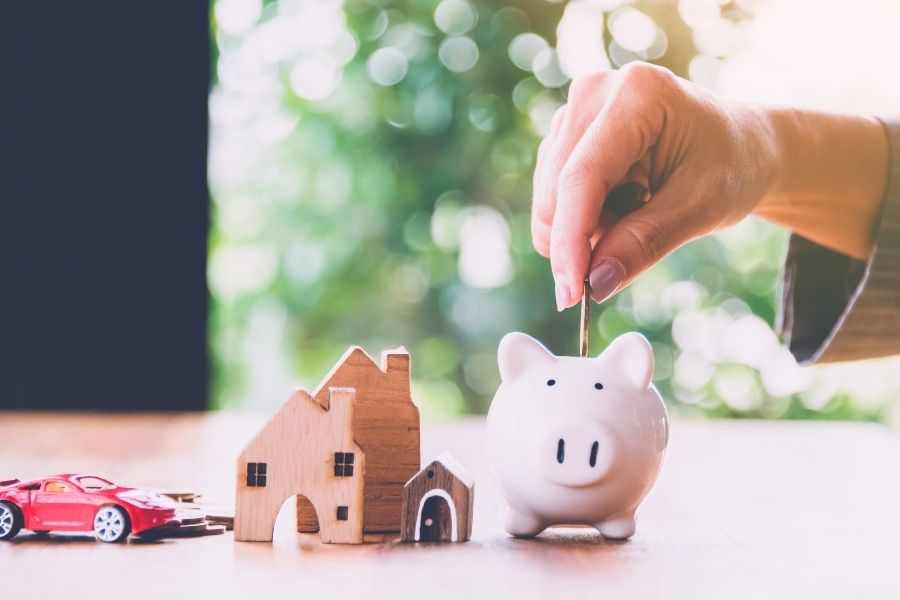 How to do a No Spend Challenge
Now that you know what a no challenge is, you may be wondering how you can get started.
First, you should determine why you are doing this challenge and what your goals are.
Are you looking to pay off debt?
Do you want to put more money into savings?
Maybe you want some extra money to invest with?
Find your "why" and determine where your extra money will go.
Secondly, you should decide on how long you need to do the challenge depending on your financial goals and personal situation.
For example, you may want to start small and only do a no spend weekend challenge. Or if you have goals you want to meet like paying off debt or buying a house, you may want to take part in a longer challenge.
There are some options down below for timeframes to get started. However this is a personal challenge and the length of it can be however long you choose.
No Spend Weekend Challenge
Doing a no spend weekend challenge is a great place to start.
If this is your first challenge, you may want to start small to get your feet wet with not spending as much money.
This will help you understand the challenge and not get burned out too quickly if you are used to spending a lot of money at once on unnecessary things.
No Spend Week Challenge
A no spend week challenge is another great place to start if you are feeling confident about not spending money.
Going a full week on this challenge can really teach you a lot about your spending habits and where your money is going each day.
No Spend Month Challenge
Completing a no spend month challenge is one step up and can be a little bit more challenging if you haven't previously done one yet.
Successfully completing a challenge this long can potentially help you change your spending habits for the rest of your life.
No Spend Year Challenge
If you can do any of the other challenges successfully, you can take it a step further and try to do a no spend year challenge.
This is the most daunting challenge out of them all, however, it can also prove to be the most rewarding in the long run.
Tips for a No Spend Challenge
This challenge can get tough. Especially if you are someone who tends to overspend, make a lot of impulse buys, or never track your spending.
Here are some tips to help complete this challenge successfully.
Prepare ahead of time
This challenge requires some preparation that should be done before you start. Being prepared will ultimately help you stay on track, set realistic goals, and successfully complete the challenge.
Here are a few things you can do to prepare:
Meal plan for the week to avoid eating out
Stock up on groceries and other necessities
Plan some free activities to do at home
You should also be prepared to not go on a shopping spree before the challenge to "get it out of your system".
This is counterproductive and is not a healthy way to prepare yourself for a challenge like this.
Avoid Temptation
You may already have a solid routine of eating out twice a week or grabbing a coffee on your way to work.
It is typically difficult to break daily habits, so you will need to make sure you are setting yourself up for success to avoid temptation.
Here are a few things you can do to help avoid temptation:
Transfer money into a savings account so that you won't be tempted to use it
Learn to make coffee at home instead of going to a coffee shop every day
Cancel events that may tempt you to spend money or simply leave your wallet at home
Unsubscribe to marketing emails to avoid online shopping
Determine how to spend your leftover money
As stated above, it is important to determine how you will spend the extra money you have leftover from the no spend challenge.
You may want to use it to:
Pay off debt
Put it into a high yield savings account (Yotta Savings, CIT Bank, etc.)
Save for retirement
Build up an emergency fund
Save for college
Pay off your house or car
Save for a vacation
Everyone has different financial goals. Try to figure out why you are doing this challenge and how you will spend your extra money wisely.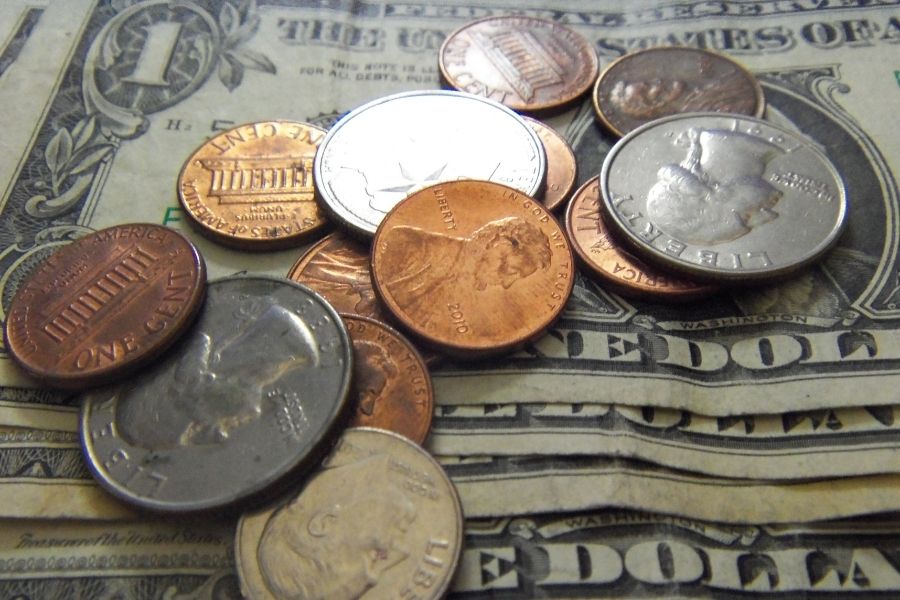 Earn extra money on the side
It may be beneficial to look for ways to earn money during the no spend challenge to help take your mind away from spending it.
You can make money doing almost anything these days.
Here are a few options:
You don't have to pick just one. Try out a few options to see what works for you. Then you can use the extra money to reach your financial goals quicker.
Lower your bills
Another way to maximize your challenge is to lower your monthly bills. Negotiating them yourself can be a daunting task.
Some companies like Billshark and Trim will do all the hard work to negotiate your bills for you.
Billshark
Billshark will help you save over 25% on your monthly bills within a few minutes.
They will negotiate the costs of your phone bill, internet, insurance, T.V., and more.
You can even have them cancel old subscriptions that you no longer use.
They also offer an online calculator for you to determine how much you can save before you work with them.
Billshark doesn't take a fee until your bills have been successfully negotiated.
Trim
Trim is another company that works with you to save you money each month.
They have an online tracker that helps you track your spending habits after you link your accounts.
Then they will negotiate your internet, cable, phone, and medical bills. They will also help you to cancel old subscriptions.
Use up what you already have on hand
Another tip is to use up what you already have on hand to avoid spending money during the no spend challenge.
For example, you can clear out your pantry and freezer by using up food that you already have at home.
Or instead of running out to buy new clothes or makeup, try mixing and matching to find new styles with the stuff you already own.
Get creative!
You may even find yourself doing this after the challenge is over!
Stay motivated
The last tip is to stay motivated.
Put your goals and affirmations down on paper so that you can read them throughout the challenge when you feel like quitting.
Try using sticky notes to hang around the house. Or write in a journal each day about what your goals are and how you are working to accomplish them.
This step is vital, especially if you are taking part in a longer challenge such as the no spend month challenge or the no spend year challenge.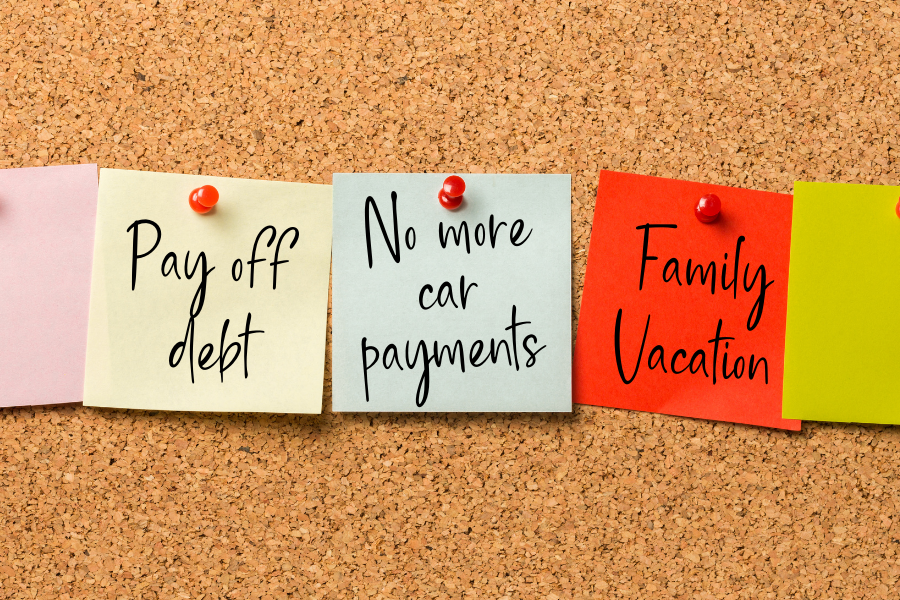 The Bottom Line
Doing a no spend challenge has many benefits and advantages.
A challenge that lasts a week or a month could potentially help you for the rest of your life. It can remarkably reduce overspending and help you to make healthy financial habits for the future.
Hopefully this comprehensive guide gave you all of the information and motivation to complete this challenge successfully.
You can download the free no spend challenge printables below that will help you get started, stay motivated, and track your financial goals.
Good luck!
[convertkit form=1959032]
Related Reviews:
Yotta Savings Review: Everything You Need to Know + 100 Free Tickets
Related Articles:
40+ Best Ways to Make $20 Right Now
How to Make Money on Pinterest: Earn $1,000+ Per Month
20 High Income Skills to Make More Money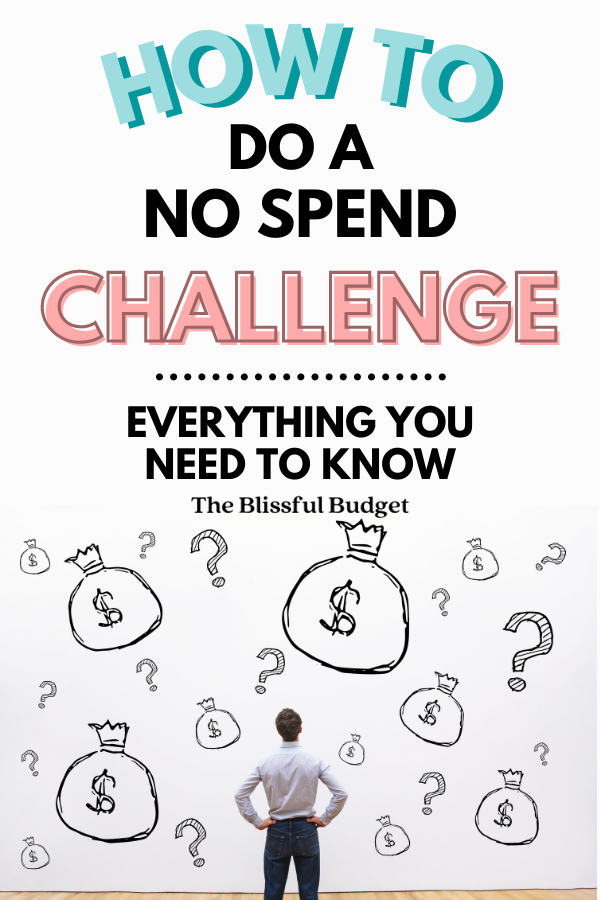 Hey there! My name is Swati and I am the author and creator of The Blissful Budget.
My goal with this blog is to help you save more money, earn more money, and start to live the life you want by obtaining financial freedom.