Whether you're a contractor or a DIY-er, if you shop at Lowe's a lot, you probably have a Lowe's credit card. The various cards offered by Lowe's include some pretty great discounts and benefits for your Lowe's purchases such as 5% back in reward points to apply to future Lowe's purchases.
However, those benefits won't go to your savings every month if your Lowe's card account is not kept current – the dollars that you could have put toward your project are going to go to interest and late fees instead.
In this post, let's look at all the details pertaining to Lowe's credit card login, payment, and customer service numbers.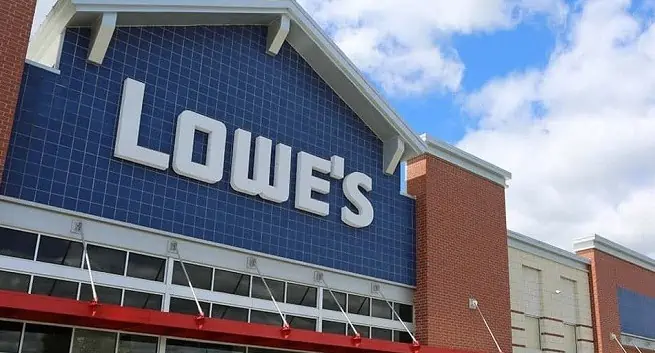 Lowe's Credit Card Login: How Can I Log In to My Lowe's Card Online Account?
The Lowe's credit card account login can be found here: Manage Your Lowe's Credit Card Account.
Once you are in your account, you will be able to access all sorts of useful information and pay your credit card balance. The Lowe's website also gives you the option, if you are a Synchrony Lowe's card holder, to make a payment without logging in. 
How Can I Check My Lowe's Credit Card Balance?
You can check your Lowe's Credit Card Balance in several different ways:
By logging into your Lowe's account;
On the Lowe's mobile app;
Or by calling their customer service number at (800) 444-1408.
How Much Is the Lowe's Credit Card Minimum Payment?
Your Lowe's minimum payment will be greater than $29 or 1% of your balance. So if your card balance is:
Less than $29, the minimum payment will be the full amount of the balance.
Between $29 and $2,900, the minimum payment will be $29.
Over $2,900: the minimum payment will be 1% of the balance, including interest.
Here's how to make Lowe's credit card payment without incurring any fee.
Lowe's Credit Card Options
Before making a Lowe's credit card payment, you first have to know which Lowe's store card you have. Lowe's issues several different cards from two different banks, so depending on your relationship with Lowe's, you will have a card that meets your needs.
Your Lowe's experience will be so much easier with the different credit options that Lowe's has available for its customers!
Consumers have options for: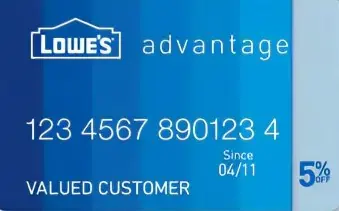 Businesses and contractors have options for Lowe's Business Credit and PreLoad Card:
Lowe's Business Account issued by Synchrony Bank
Lowe's Accounts Receivable issued by Synchrony Bank
Lowe's Business Rewards issued by American Express
There are so many different ways to get the credit you need for project expense management, home renovations and maintenance, landscaping, contracting work, and everything else that you need at Lowe's. With a card for every type of customer and SetPay also available, you will find a credit plan and a payment plan that will suit your needs.
Lowe's also makes it easy to make the payments necessary on your selected credit plan. With payment options ranging from the convenience of online and mobile app payments to the good old-fashioned check in the mail, Lowe's strives to make financing the easiest part of your next project.
Also Read: How to Check Bank Account Balance
What Bank Issues Your Lowe's SetPay Account?
Lowe's SetPay is through Synchrony Bank just like most of their credit cards.
SetPay is a service that allows you to "buy now, pay later" in monthly installments when doing large projects (over $50). The interest rate varies depending on your creditworthiness, the total amount of the purchase, and your selected loan term.
Lowe's Customer Service
Lowe's customer service is available in several different ways. There is, of course, customer service available at any Lowe's store. They can also be reached by phone, email, their website, and Lowe's mobile app.
Their website and the app also include helpful FAQs for basic customer service queries.
What is the Phone Number for Lowe's Customer Service?
The Lowe's customer service helpline is 1 (800) 445-6937, available 8:30 a.m. – 7 p.m. 7 days a week.
Hey there, welcome to my blog!
I'm Swati, a mom, a personal finance enthusiast, and the owner of TheBlissfulBudget.  My work has been featured in major publications including Fox 10, Credit Cards, Cheapism, How to Fire, Databox & Referral Rock.
I help busy budgeters like you save and make money by utilizing simple yet effective methods that can create wonders.
My Mantra: You are entitled to live the life you desire, and financial bliss should be simple to obtain–check out my blog for helpful tips on acquiring wealth easily.