Walmart is a well-known place for shopping in the United States but if you are someone asking, "Does Walmart Cash Checks?" (aka "Can I cash a check at Walmart?"), I hear you!
Learn everything you ought to know about the use of Walmart's banking services in this article as we take you through Walmart's Cash Checking Service.
Does Walmart Cash Checks?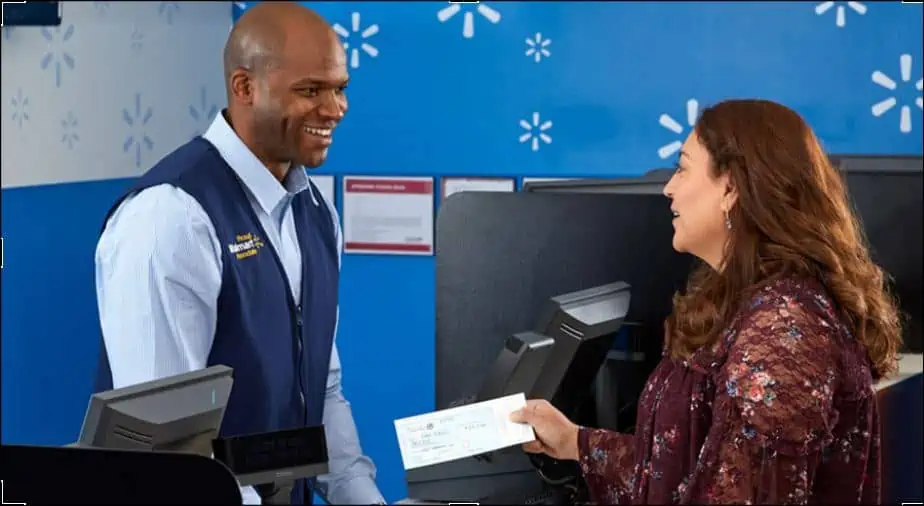 Yes, Walmart does cash checks.
Check-cashing is one of the essential financial services that Walmart Money Center offers (usually found in Walmart stores).
You can quickly cash your check at the Walmart Money Center or any customer service desk. However, to cash checks at Walmart, you do not need to register in advance or carry a Walmart credit card.
Checks could be redeemed at Walmart for various reasons, including convenience, expired checks, or if you do not have a savings account and want a check.
Walmart check cashing could be a great alternative if you find it challenging to use your bank or are handling a larger amount.
How to Cash a Check at Walmart?
Walmart makes it simple to cash your checks at their locations. A check can be cashed at any Walmart that features a money center. To cash your check:
Visit the Walmart in your area.
Bring a valid form of ID and your check that has been endorsed. To cash a check at Walmart, you need two forms of ID. One with a photo and one without a photo!
To cash your check, go to the Walmart money center, which is accessible inside the Walmart store. Additionally, it is redeemable at the cash registers or customer service desk.
When cashing a check, Walmart will accept the following forms of identification:
A driver's license
Tribal ID and military ID.
ID issued by the state
U.S. passport
What Types of Checks Does Walmart Cash?
Walmart accepts numerous check types that can be cashed instantly. If you're uncertain whether your check is acceptable for the check-cashing service, check with Walmart's Money Center.
The following checks can be cashed at Walmart.
Preprinted checks
Business checks
Payroll checks
Checks from the government
Checks for tax refunds
Two-party personal checks
Out-of-state checks
MoneyGram money orders purchased at Walmart
Cashier's checks
Checks for insurance settlements
401(k) or retirement distribution checks
If you are curious as to whether Walmart accepts handwritten checks. Unfortunately, among many other checks, Walmart does not cash handwritten checks.
Walmart won't accept certain types of cheques, including:
Handwritten checks
Multiple-payee checks
Checks dating back more than 180 days
Postdated cheques
Money orders other than MoneyGram
MoneyGram money orders which are not issued at Walmart
Here's How to Locate a Walmart Money Center nearby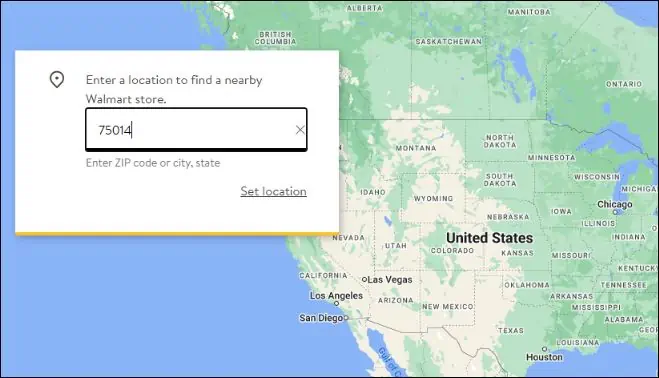 When a list of stores appears, select one and click "Details."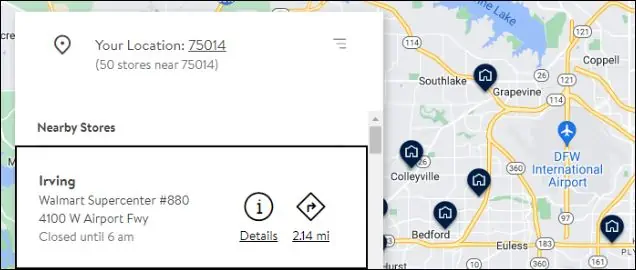 If money services are offered there, you will see a listing for them.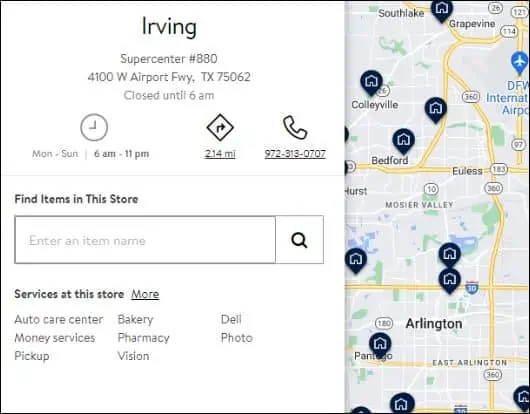 The store's phone number is also listed, so you can call them to find out if it has a MoneyCenter.

You can get money service at any Walmart. You can still acquire money services at the Customer Services counter if the store has no MoneyCenter (or if you arrive after the MoneyCenter closes).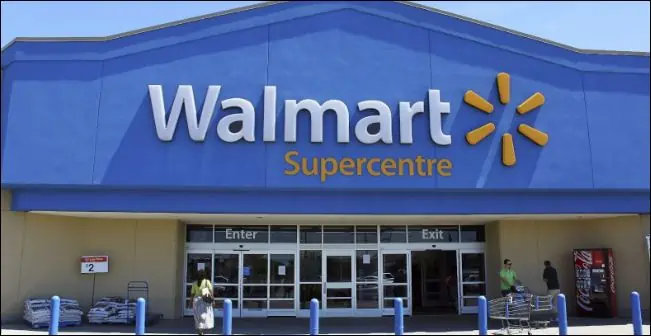 Walmart Check Cashing Limit
Walmart does not accept checks for more than $5,000 but offers an exception from January through April, raising the cap to $7,500. This is because they are happy to cash IRS checks, which frequently exceed $5,000 and pertain to income taxes.
There is a $200 limit on two-party personal checks. Additionally, there is a daily cap of three checks cashed per day.
Walmart Check Cashing Hours
Although Walmart stores are typically open around the clock, this does not guarantee that customers can cash checks anytime they wish. The Walmart location usually determines cash check service hours.
For Example, this Walmart Store at Wyomissing opens at 6 am.
Only the service counter and the Walmart Money Center may cash checks in some Walmart locations. Therefore, you can only cash your check within business hours.
Although schedules vary at every store, the typical hours are 8 a.m. to 8 p.m. from Monday to Saturday and 10 a.m. to 6 p.m. on Sunday.
Checks can be cashed instantly at the register in a handful of Walmart locations. Before making a journey only to be turned away, it is always a good idea to double-check your local Walmart's hours and phone to see if they cash checks at a specific time.
NOTE: We advise you to check if the Walmart you're going to visit has a money center or not. You can also call them to know more about the hours you can cash a check.
How Much Does Walmart Charge to Cash a Check?
Here's the Walmart Check Cashing fee Structure:
A maximum charge of $4 will be charged for checks totaling $1000 or less.
A maximum charge of $8 will be charged on checks between $100 and $5,000.
The maximum charge for two-party checks valued at $200 is $6.
Walmart Check Cashing Verification
According to the Walmart check cashing policy, you'll need a valid form of identification.
Pre-printed checks, tax checks, cashier's checks, and other checks must meet the following criteria to be cashed:
Walmart requires two different forms of identification in order to cash a check. The first type of ID will not include a photograph, whereas the second will.
A valid driver's license or state-issued non-driver's ID is required for pre-printed checks, tax rebate checks, cashier's checks, and other forms that Walmart considers legitimate sources.
Walmart accepts one type of government ID with a photo for salary checks, social security checks, retirement payments, etc.
Walmart requires two forms of identification in order to cash a pre-printed cheque. The first will not feature a photo, whereas the second will.
A valid driver's license or state-issued non-ID driver's license is required for personal government checks and other sorts that Walmart deems legitimate sources.
The Walmart money center will also confirm the following when a check is cashed:
The check is endorsed.
The cheque was not drawn because there were insufficient bank funds.
The issuing bank is legitimate.
The check's bank account number is correct.
The bank account is legitimate, and no attempt at check fraud is being made.
The correct routing number
How to Get a Walmart Money Order?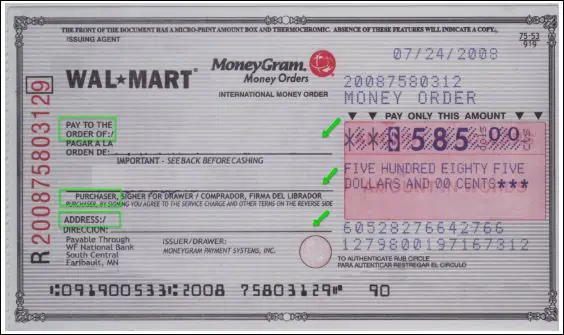 You might be unsure about the process of placing a money order at Walmart if you've never requested a money order before. Here are the steps to purchasing a money order from Walmart.
1. Find the customer service desk or money center.
You'll need to locate the right Walmart location before you can begin your money order. A MoneyCenter should be available in most Walmart stores where you can purchase money orders.
In the absence of a MoneyCenter at your local Walmart, you should visit the customer service counter. Most of the time, they should be able to help you get a money order.
2. Purchase the Required Amount
You must now provide the amount you require to the representative or machine. You must buy a $100 money order to send $100 to someone.
3. Complete Fields
To finish the money order, you must complete a few fields. It requires your name, the recipient's name, and the payment amount, to name a few.
4. Pay the service charge.
You must pay $1 for the money order before receiving your order.
5. Send the money order.
Once the service charge has been paid, and the order is prepared, you may either personally deliver it to the receiver or mail it to them.
The Walmart MoneyCenter can assist in sending it if you need to. Walmart manages its money orders through MoneyGram.
Benefits Of a Walmart Money Order
Walmart Money Orders come with a bouquet of benefits. They don't offer something outstanding, but they are the best choices for some circumstances. Here are a few of Walmart Money Order benefits:
1. International money orders
With MoneyGram or Western Union, customers can transfer international money orders at a Walmart store.
However, before you buy, confirm with the person you're sending it to see if they have a facility where they can cash a MoneyGram order.
2. Sending Payment by Mail
Only the designated money order recipient is permitted to cash it out. There isn't much they can do with it, even if it ends up in the wrong hands.
3. Refundable
If your money order is not required, you can take it to your neighborhood Walmart with your receipt and get a refund as long as it is not broken or altered.
4. Rent Payments
A money order can be the best option if you require confirmation that you have paid your rent.
Walmart will give you a receipt for every money order you buy, giving you a verified paper trail to demonstrate that you completed the payment on time.
5. Money orders don't bounce.
Because the money has already been paid for; money orders cannot bounce like a check for lack of cash. This makes it a preferred option for people who don't want any inconvenience following check payment.
Also Read: How to Check Bank Balance [11 Quick Ways]
FAQs:
1. Will Walmart Cash My Stimulus Check?
Yes, Walmart can cash your Stimulus Check. You'll need to bring your stimulus check and a valid ID to the Walmart customer service desk or Money Services center.
2. Does Walmart Cash Payroll Checks?
Yes, Walmart does cash your payroll checks.
3. Does Walmart Cash Personal Checks?
Yes, Walmart does cash a pre-printed personal check provided you have a valid ID and the funds available in your account.
4. Does Walmart Cash Third-party Checks?
No, Due to the inherent risk of fraud involved with third-party checks, Walmart doesn't cash third-party checks.
5. Does Walmart Cash Checks On Sunday?
Yes, Walmart does cash checks on Sundays, but there are some conditions. As opposed to the standard 8 AM to 8 PM on Saturdays, Walmart operates between 10 AM to 6 PM on Sundays. However, your local store may have different opening hours, so you must first find out what they are.
6. Does Walmart Cash Handwritten Checks?
No, Due to the higher risk of fraud or insufficient funds in the account, Walmart does not cash handwritten checks.
7. How Big of a Check Will Walmart Cash?
Walmart has a $5,000 check cashing limit, but from January to April, it is raised to $7,500. 
8. What Time Does Walmart Stop Cashing Checks?
Most Walmart locations will not cash checks after 8 p.m. from Monday to Saturday and after 6 p.m. on Sundays.
9. Does Walmart Cash Checks On Sunday?
Yes, Walmart does cash checks on Sundays. You can go to the Walmart Money Center between 10 a.m. to 6 p.m. on Sunday.
10. Does Walmart Cash Checks On Weekends?
Yes, Walmart does cash checks on weekends. Although schedules vary at every store, the typical hours are 8 a.m. to 8 p.m. on Saturdays and 10 a.m. to 6 p.m. on Sundays. 
Hey there, welcome to my blog!
I'm Swati, a mom, a personal finance enthusiast, and the owner of TheBlissfulBudget.  My work has been featured in major publications including Fox 10, Credit Cards, Cheapism, How to Fire, Databox & Referral Rock.
I help busy budgeters like you save and make money by utilizing simple yet effective methods that can create wonders.
My Mantra: You are entitled to live the life you desire, and financial bliss should be simple to obtain–check out my blog for helpful tips on acquiring wealth easily.