Your Ally Bank Routing Number is a vital piece of information needed to send or receive money. It can speed up processes like direct deposits, wire transfers, and bill payments by identifying a specific financial institution.
In fact, numerous transactions, including online transfers and payments, are challenging to complete without it.
In this post, I will detail everything you need to know about the routing number for Ally Bank.
You will also learn how to find the routing number without any hassle in a matter of minutes. So if you're ready, let's get started!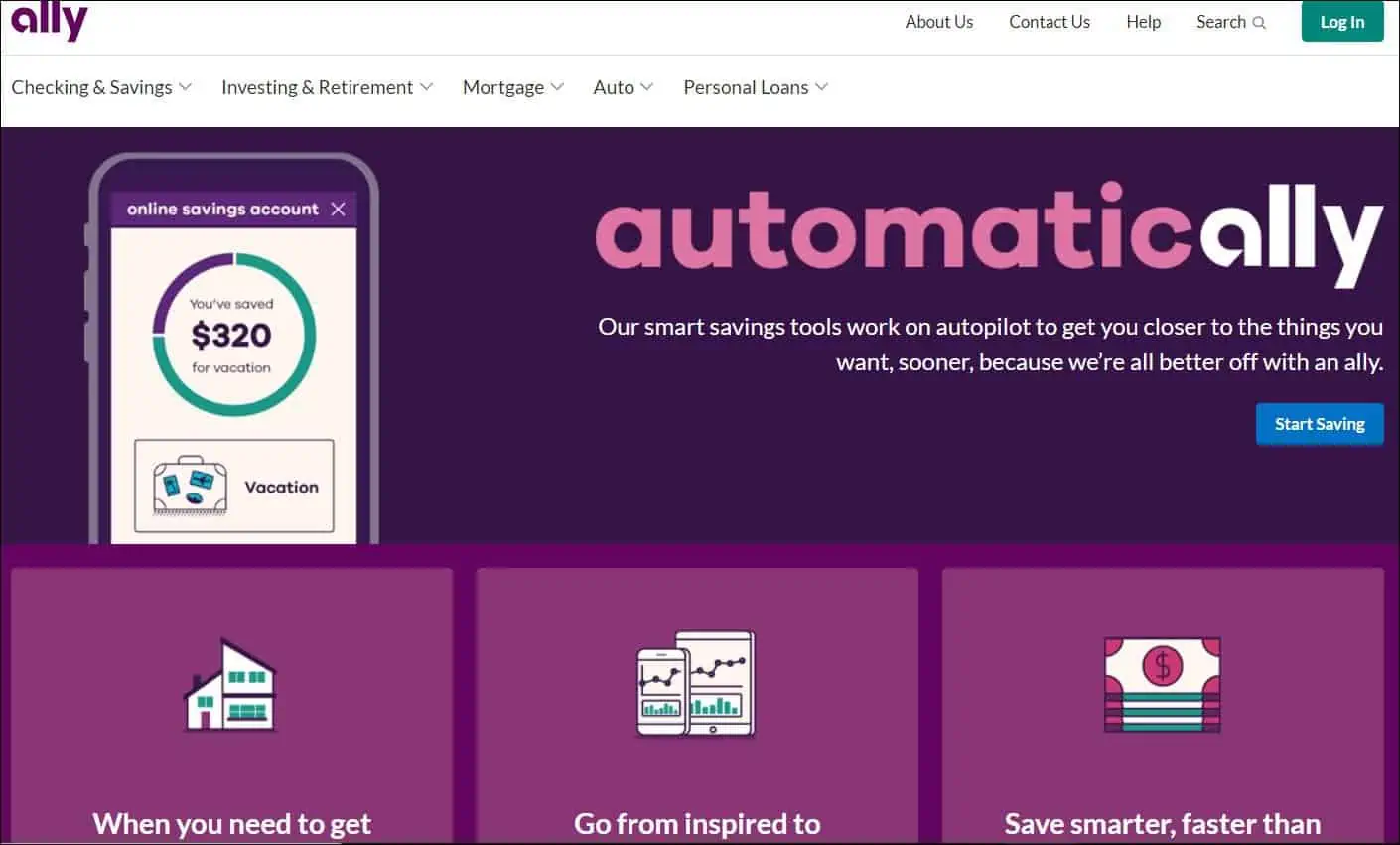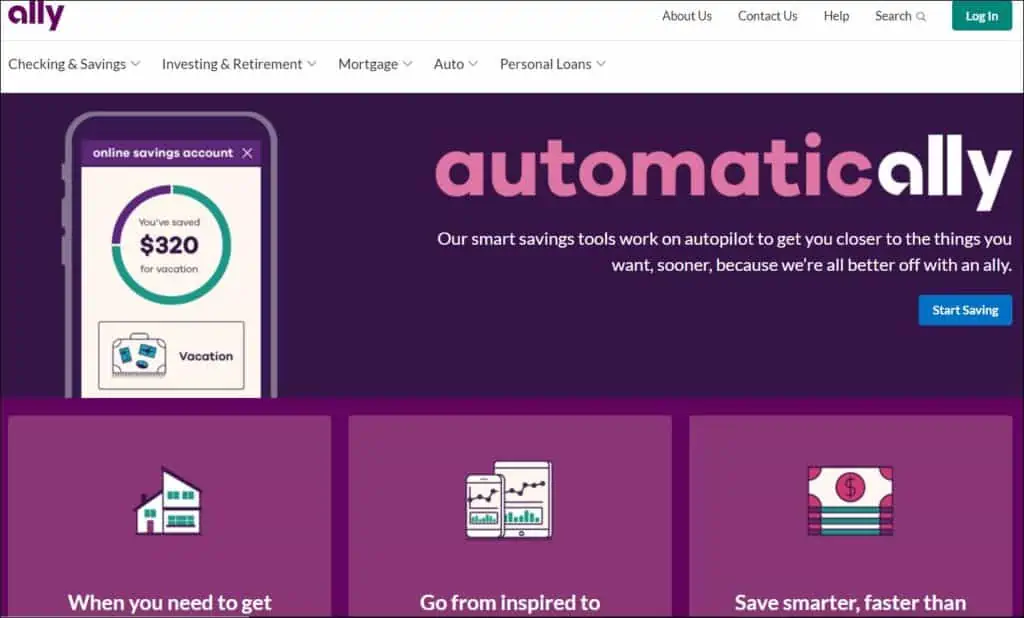 What's Ally Bank Routing Number?
Ally Bank's routing number is 124003116.
Ally is an online bank with no physical branches, so all customer bank accounts use the same ABA routing number above. You'll need your Ally Bank Routing Number for wire transfers to and from your account.
Ally Bank Routing Number for ACH Transfers?
Each US banking institution has been given a 9-digit, one-of-a-kind numeric ID called an ACH (Automatic Clearing House) routing number.
There's a good chance that the ACH Network is used to process your direct deposit from your employer or online bill payment. External ACH transfers are free for customers to use through Ally.
To send or receive an ACH payment, a routing number must be used in conjunction with an account number.
Ally Bank's routing number for ACH Transfers is 124003116.
Ally Bank Routing Number for Wire Transfers?
A wire transfer is quicker than an ACH transfer, but there is usually a fee involved. You can wire money from friends, family, or even companies to your Ally Bank account.
Ally Bank's routing number is 124003116 for both domestic and international wire transfers.
The wire routing number listed above is all you need to send a domestic wire transfer. You will also require a Swift code if you are sending an international wire transfer.
Ally Bank SWIFT Code: Ally Bank routing number for International Wire Transfers
SWIFT codes are a special set of letters and numbers that are used to identify particular banks and financial institutions across the world.
You need the specific routing number and SWIFT code for any Ally Bank international wire transfers.
| ALLY BANK | DETAILS |
| --- | --- |
| International Routing Number | 021000021 |
| SWIFT Code | CHASU33 |
What are Ally Bank Routing Numbers Used For?
Routing numbers helps speed up processes like direct deposits and payments by identifying a specific financial institution. Ally bank routing number helps to complete financial transactions like
Direct deposit of your paycheck to your Ally Bank account,
Automatic payments (like your car loan or mortgage) from your Ally Bank account,
Check payments,
Bill Payments,
Tax Payments,
Wire transfers or ACH payments to someone in the US, etc.
How to Find Your Ally Bank Routing Number?
It's easy to find your Ally Bank routing number.
Your Ally Bank routing number is the first set of nine numbers at the bottom left corner of your check. If you don't have a checkbook, you can also find your routing number by logging into your online banking account and looking under the "Account Details" section.
Let's get into the deets below:
1. How to find your Ally Bank Routing Number Online?
a) On this Page: We've provided all the information for the Ally bank routing number used to process ACH and wire money transfers on this page.
b) Ally bank Financial services website: Login to your Ally bank's online banking account, and look for your Ally bank routing number under the "Account Details" section.
c) Fedwire / American Banking Association: Look up the American Banking Association or the Federal Reserve's official websites to find your routing number.
2. Where to find the routing number on a Check?
You can easily locate your routing number if you have a check from Ally Bank at hand. Any check issued by ALLY BANK has the ABA Routing Number on the bottom left-hand side.
3. How to find your Routing Number On Ally Bank App?
Step 1: Log in to your Ally Bank online banking app.
Step 2: Click the menu button
Step 3: Click on the search bar and type "routing number".
Step 4: Click on the routing number on the list.
How to Find Your Ally Bank Account Number?
Account numbers are like a fingerprint or customer ID that is particular to each account user. It would still be wise to protect it the same way you would your Social Security number or PIN.
To find your Ally Bank Account number follow the following steps below:
Step 1: Log in to your Ally account
Step 2: On your Snapshot dashboard, under "Bank Accounts," click the account.
Step 3: The account name on the following page will be followed by your 10-digit account number.
Ally Bank Customer Service and Working Hours
The "normal" business hours that traditional banks have do not apply to Ally because it is an online bank without any actual branch locations.
Ally Bank technically operates seven days a week, including holidays, since all you need to do to access your account is log on to your computer or mobile app.
If you require assistance, Ally Bank provides 24/7 day online support. Customers can access their online accounts and send secure messages.
To contact Ally Banks Customer Service: Visit the website www.ally.com
While there are other ways to reach Ally Bank, the best toll-free number is 877-247-2559.
If you live outside of the US, dial 1-757-247-2559 instead of 1-877-247-2559 to reach Ally Bank customer service.
You can reach the hearing impaired by calling 1-877-320-2559. Call 1-833-226-1520 and choose option 2 to report any suspected fraud activity. Email reports can be sent to [email protected]
Is Ally a Good Bank? Is Ally a Safe Bank?
Ally Bank is FDIC insured which makes it safe and secured.
Ally Bank and its deposits are covered by the Federal Deposit Insurance Corporation (FDIC) up to a maximum, federally imposed limit of $250,000. Your money is protected by this insurance even when Ally or the economy is struggling.
According to Ally, maintaining the security of its customer's personal information and account information is a "top priority."
The bank promises that an account holder will never lose money as a result of an unauthorized online or mobile banking transaction.
Because of its wide range of products, low-interest rates, and excellent customer service overall, Ally Bank is one of our top-rated banks.
The best option is for anyone looking for a single online bank to take care of all of their financial requirements, including checking, savings, and investing
Ally claims that because of automatic fraud detection, digital encryption, and security enhancements powered by artificial intelligence, online banks are generally very safe.
With more than 7000 positive reviews, Ally bank is one bank to take care of many of your financial needs and offers a range of account options.
The bank's Apple and Android mobile apps have received ratings of 4.7 and 3.8 stars out of 5, respectively, from current Ally customers.
Ally Bank is a wise choice. Additionally, it offers some of the most affordable interest rates, which is advantageous given how quickly rates are rising in today's environment of rising rates
Ally Bank Routing Number: FAQs
1. Which Ally Bank Routing Number Should You Use? 
The Ally Bank routing number you should use is 124003116. 
2. Can Routing Numbers for Ally Bank change? 
Yes, when banks merge, consolidate, or acquire other banks, routing numbers (and account numbers) occasionally change.
3. What is Ally Bank Identification code? 
Ally Bank's identification code is CHASUS33 
4. Can You Direct Deposit to Ally Bank? 
Yes, the bank accepts direct deposits via Ally eCheck Deposit, online transfers, direct deposit, wire transfers, and checks sent by mail.
5. Can You Wire from Ally Bank? 
Yes, you can, simply by making a request on the online banking site using the online wire transfer form. 
6. Is Ally bank Prepaid? 
No. You will receive a different debit card from Ally Bank for each Interest Checking Account or Money Market Account you have.
Because accounts can be opened online, you can top them off with the money you'll need for your trip and use the linked card for convenience.
This provides the security of a prepaid card because your Ally account won't be linked to any of your regular bank accounts.
7. Where to find Ally bank routing number?
You can find your Ally Bank routing number and account number using your bank-issued checks. It is the first nine numbers on your check in the bottom left-hand corner of the check.
8. What Bank Does Ally Use? 
No, Ally Bank doesn't use any bank but it's associated with GMAC Bank. which will now provide a range of savings products, such as money market accounts, online savings accounts, and certificates of deposit with no penalty.
You Might Be Interested In:
Hey there, welcome to my blog!
I'm Swati, a mom, a personal finance enthusiast, and the owner of TheBlissfulBudget.  My work has been featured in major publications including Fox 10, Credit Cards, Cheapism, How to Fire, Databox & Referral Rock.
I help busy budgeters like you save and make money by utilizing simple yet effective methods that can create wonders.
My Mantra: You are entitled to live the life you desire, and financial bliss should be simple to obtain–check out my blog for helpful tips on acquiring wealth easily.