Are you an existing Gap credit card member wondering, 'How To Login and Access Your GAP Credit Card'?
This article will guide you through the process of signing up for a Gap Credit Card, creating credentials for your Gap Credit Card Login, setting up your online account, making payments, and getting in touch with a customer support agent.
Gap Credit Card Login: How To Login And Access Your GAP Credit Card?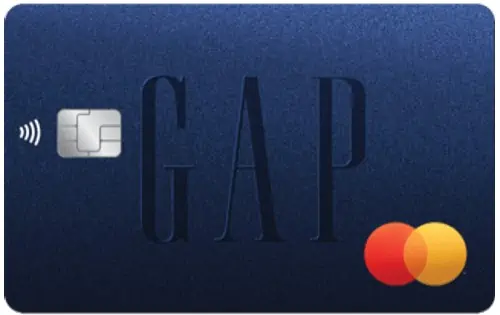 Wouldn't it be nice to have the ability to personalize the usage of your Gap credit card based on your shopping needs? And, wouldn't it be super convenient to do all of these online?
Great news! True to its mission of giving its valued clients the best shopping experience in the 21st century, Gap has introduced its latest and improved credit card access online feature powered by Barclaysus, their new card issuer.
Are you excited to start managing your card information and transactions online? Let's start with the basics.
Gap Credit Card Application Sign Up: Identity Verification
Now, if you ask, is a Gap Credit Card easy to get? Yes, it's easy to get one, and the Gap credit card application process takes only a few minutes.
Nevertheless, Gap credit cards are known for a high degree of safety and security.
They want to make sure they are dealing with the person who owns the account so identity verification is the first step for enrolling in their credit card online access.
When signing up, you would be required to provide the last 4 digits of your 9-digit U.S. Social Security Number, your card's account number, and a selection of which job category you belong to, amongst others.
And, simply follow the instructions on the screen.
When done, you can always check the status through Barclay's website by clicking "Check your application status".
Gap Credit Card Log In: Information Authentication
Once you receive a notice of application approval, you are a click away from experiencing the wonders of online card management.
Every time you want to access your account, you will need to visit Gap's login page powered by Barclaysus and input your Gap Credit Card Login credentials – username and password.
Passing this authentication process will open the door to your account.
Account Management: Personalized SetUp
There are lots of things you can do with your Gap credit card.
One of which is paying your dues in real-time online. You don't have to visit your bank to process the payment. You can do it anytime and anywhere as long as there is a good internet connection.
Another feature is you can choose to turn on alerts or notifications through text message, email, or both, so you won't miss your Gap credit card payment schedule.
You can also enroll in e-billing so you have a soft copy of your bills and statements for future reference.
It is worth emphasizing the importance of paying dues regularly and on time as a responsible credit card holder. Otherwise, a late fee charge awaits.
Gap Credit Card Perks:
As Gap's valued card member, you will be entitled to many great rewards including a 20% discount on your first purchase within 14 days.
And, for every dollar you spend across the various affiliated Gap brands, you will get 5 points towards increasing your level. You get to enjoy free and fast shipping for every $50 worth of orders and up.
On top of that, there is no annual fee and you will be one of the first members to receive Gap exclusive offers and early access to new programs.
This is just an overview of the amazing perks you can get. There's a lot more.
So don't miss that out and apply for a Gap card now!
How to Make a Gap Credit Card Payment?
It is very convenient to use your Gap credit card! You can use it to pay Gap's retail stores as well as their affiliated brands namely, Banana Republic, Old Navy, and Athleta.
Wondering, how do I pay my Gap Credit Card?
You have different options in paying your card bills based on your own preference. You can make a Gap Credit Card payment – online, by mail, or by contacting their customer service phone numbers.
1. How to Make a Gap Credit Card Payment Online?
Online access to your account is not instant. You need to register first so that the company can verify your identity. But once you are registered, credit card online management will go smoothly.
If you don't want to apply for online access, you always have the option to pay as a guest.
Payment via a registered account:
Upon signing in to your Gap credit card online account, go to "Pay your bill".
Clicking that, you will be required to input the name and routing number of your bank together with the account number.
Enter the amount due and click submit.
You are to input the card number, the last four numerals of your Social Security Number together with the zip code of your billing address.
After that, a series of prompts will appear. Just follow them to pay successfully.
2. How to Make a Gap Credit Card Payment Online By Mail?
This applies to those who want to pay either by check or through a money order. In doing so, make sure to include the payment coupon in the mail, then send it to the corresponding address.
Address for Gap store-only card:
Address for Gap Visa credit card:
Gap/Synchrony Bank
P.O. Box 960061
Orlando, Florida 32896-0061
Gap Visa/Synchrony Bank
P.O. Box 960013
Orlando, Florida 32896-0013
3. How to Make a Gap Credit Card Payment Online By Phone?
The customer service team is just a call away when you like to pay your bill verbally through the phone at 800-887-1198 and 866-450-4467.
Make a note of your Gap credit card number together with your bank account number and routing number beforehand.
Beware though that there is an additional charge for faster payments made through a support agent. If you want it free, automated payment is available. Just follow the phone prompts.
Gap Credit Card Customer Service Number
Nothing can compare to the feeling of knowing that you can contact and speak to someone whenever you need help with your Gap credit card online account.
Although you can always refer to the website's Frequently Asked Questions before talking to a representative, other ways to communicate are always available.
You can contact Gap credit card customer service number for all your concerns including paying your bills by phone at 866-584-3923.
Aside from sending an email, the support team can also be contacted via Gap's social media platforms like Facebook and Twitter.
Whatever your concern is, the team is available 24/7 to listen and provide the best solution.
Pros & Cons of the Usage of GAP Credit Card
Shopping online or offline for items from our favorite brands has been made easy by using store credit cards. Since this involves your finances, it is wise to consider its advantages and disadvantages.
When it comes to getting a Gap credit card, here are some of its pros and cons.
Pros of Using Gap Credit Card
Cons of Using Gap Credit Card
A big discount awaits new members:
20% off your first purchase awaits you by becoming a Gap credit card holder.

This is especially beneficial to those who always shop at Gap stores and its affiliated brands.

It is a wise decision to get one in such a case. Just make it a goal to pay your dues on time to avoid late charge fees.
Interest rates are high.

The easy application process and lenient approval requirements are offset by the card's higher interest rate. But this is nothing to worry about, especially if you pay what you owe in full before the due date.

The credit limit is restricted. Depending on your level, the amount of money you can use to shop is limited.

Although this can help develop self-control in your spending habits, this can actually affect your credit score if your available credit is too high compared to what you actually spend.
The approval rate for the majority is high. The application process is easy and fast.

It's lenient in terms of the requirements for approval because this type of card poses lower risks to Gap.

This is because the members can only use it to purchase items from Gap and its family of brands. It is not a general type of credit card.
Usage is limited to the brand and its affiliates.

Of course, you can only use the card in Gap stores and their affiliated retailer brands.

If you need to buy something from another store, then using a general type of credit card is a resort.
Points earned can be redeemed.

The more frequently you use this card, the more points you accumulate over time, which you can redeem to lessen the cost of a purchase.

Know that Gap offers its card members 5 points for every dollar of purchase.
The point system actually promotes spending more.

You need to reach varying levels of spending so you can qualify for any of the perks and rewards. The more you spend, the more points you accumulate.

It actually balances off the savings you get from the points earned all throughout.
Exclusive access to great deals.

Gap cardholders enjoy free shipping, special coupons, exclusive regular discounts, and prompt updates about big sales and marketing promos.

You are always first and are never late with the latest perks and rewards.
The yearly fee is waived.

Who wouldn't say yes to a branded credit card without an annual fee, right? A gap credit card does not charge yearly fees so you have peace of mind as the years go by.

You only have to think of paying your dues on time and that's it.
Is the Gap Credit Card Worth It?
Yes, it's totally worth it! The benefits of using Gap credit cards outweigh the not-so-good features.
But before applying for one, take a moment to reflect on the status of your finances and how you can make the most out of the perks and rewards. It really depends on your needs and wants. Always do diligent research to see if the card is the best one for you.
Also Read:
Hey there, welcome to my blog!
I'm Swati, a mom, a personal finance enthusiast, and the owner of TheBlissfulBudget.  My work has been featured in major publications including Fox 10, Credit Cards, Cheapism, How to Fire, Databox & Referral Rock.
I help busy budgeters like you save and make money by utilizing simple yet effective methods that can create wonders.
My Mantra: You are entitled to live the life you desire, and financial bliss should be simple to obtain–check out my blog for helpful tips on acquiring wealth easily.