*This post contains affiliate links which means that if you make a purchase via one of the links, I will receive a small commission, at no additional cost to you. Thank you for reading and supporting my blog! Please see my disclaimer page for more information*
Starting a blog, learning how to grow traffic, and making your website look just how you want it can be such an amazing and fulfilling journey! But getting started with a blog can also be extremely overwhelming, which is why I created a list of the best blogging tools that will help to grow your blog fast.
Some of these tools are paid tools, however, I try to list as many free blog tools when possible. I do believe you can stick with free tools for a while, but the paid tools will definitely help you monetize and grow your blog a lot quicker.
Also, if you haven't started your blog yet, check out this tutorial to start a blog in under 30 minutes.
Hosting
1. WordPress (Blogging Platform) –
You may have heard of other blogging platforms such as Squarespace, Shopify, and Blogger, however, WordPress is hands down the best platform to use. They are the most widely used platform, and most successful bloggers use WordPress to run their blogs.
Once you get the hang of their platform, WordPress is the absolute best option for customization and add-ons as well.
To get started with WordPress, you will need a hosting plan.
2. Bluehost (Hosting plan) –
I am a little biased here because I started using Bluehost for my very first website and have never used another hosting company. Bluehost offers the most competitive prices and the best customer service as well.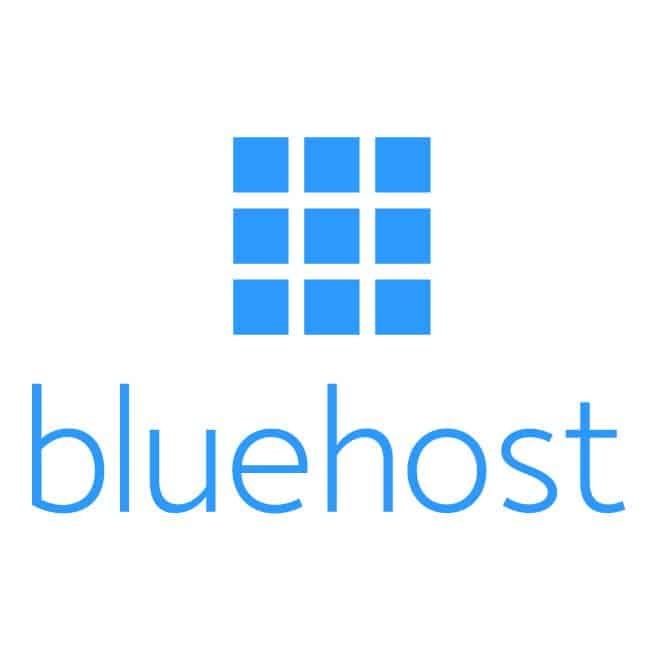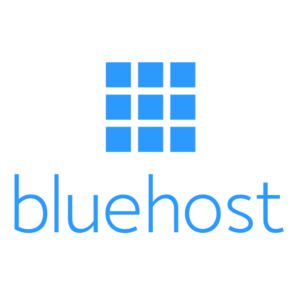 You can even get your blog set up for as low as $3.95 per month and can get a free domain name for the first year through my link!
Best Free and Paid Themes
3. Divi Theme (Paid Theme) –
I have used a few different themes, but I have stuck with Divi Theme the longest (and is what I currently use on my website). This is a great beginner-friendly theme because they offer complete customization options and a drag and drop feature so you can make your website look exactly how you want it.
And when you purchase Divi, you automatically get access to all of the Elegant Themes market as well, which offers over 70 different themes if you don't like Divi (but I would be shocked if you didn't).
You can get Divi and the entire Elegant Themes market here.

4. Genesis Theme (Paid Theme) –
This is a theme that is geared towards the more advanced blogger. If you have been blogging for a while and know what you are doing, Genesis Theme from StudioPress is the best option.
Genesis offers the fastest website speed on the market, but it does lack in customizable features compared to other themes. It is also a more expensive option, so I usually recommend a free theme or Divi theme for newer bloggers.
5. Neve (Free Theme) –
Neve is a great option if you are looking for a clean and easy-to-use theme. Neve is great for small business sites and blogs in particular and has a very clean, modern interface. This theme is also beginner-friendly and extremely easy to use.
Just keep in mind that paid themes will ultimately give you the most customization options, however, this is a great alternative if you are trying to keep costs low.
Ok, so now you have your hosting plan and have WordPress up and running, now you will need to download some plugins to help make your life easier.
Plugins
Note: The plugins listed below are not the only plugins I use on my site. I have listed a few in particular that I think are great and may help you throughout your blogging journey.
6. Google Analytics (Tracking Stats) –
Google Analytics is one of the best tools for bloggers. You can use the MonsterInsights plugin to see your stats right in WordPress.
You can get this MonsterInsights here.
7. Yoast SEO –
Yoast is amazing for basic SEO (search engine optimization) and helps you with your keywords, internal and external linking, and more.
They offer a paid version (or Yoast SEO Premium) but I highly recommend just downloading and using the free version. The premium version does not offer enough of a difference to make it worth paying the money for it.
You can get Yoast SEO here.
8. Grow by Mediavine (Social Sharing Icons) –
Grow by Mediavine is one of the best tools for bloggers to display social sharing icons. This plugin also places the Pinterest hover button over your photos so that people can share your content on Pinterest easily.
The paid version of Grow is extremely helpful, however, they offer a free version with limited features.
You can get Grow by Mediavine here.
9. ShortPixel (Compress & Optimize Images)
ShortPixel is the absolute best plug-in for image compression and optimization for your blog. This plug-in helps to reduce image sizes on your blog without compromising any quality.
And unlike other image optimization plug-ins, it will automatically optimize all of your old photos once you install the plug-in. This is great if you already have an established blog with multiple photos.
Using the ShortPixel plug-in can also help shorten your site speed which is important once you start focusing on SEO. They have a free plan to start off with which will optimize 100 photos per month on your blog. If you already have an established blog with more photos to optimize, it might be beneficial to upgrade your plan.
Check out ShortPixel here.
So now you have your hosting plan set up and have downloaded a few plugins. Now it's time to write some posts and get some photos onto your website!
Photography and graphic design
Do not, and I repeat: DO NOT just copy and paste photos from Google or other websites to put on your blog. This would be a Copywrite infringement and you could end up getting in a lot of trouble by doing this.
There are some options listed below where you can download amazing (and free!) stock photography. There are also some tools for bloggers below that help to create and edit graphic designs for your blog posts.
10. Pixabay (Free Stock Photography) –
I use Pixabay for almost all of my stock photography photos. You don't even need to sign up for an account to start! All you need to do is search for the type of stock photography you are looking for, download a photo you like, and compress the image for your blog (compression tool is listed below).
11. Canva (Graphic Design) – 
I have never paid anyone to do any graphic design or photo editing for any of my blogs because Canva makes it easy for me to just do it myself. And I have no graphic design skills whatsoever.
Canva is a great blogging tool to help find some stock photography and to edit and create beautiful graphics for your website and social media. They have a ton of premade templates to choose from as well in case you aren't the creative type.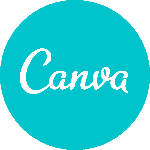 I have Canva Pro (the paid version) because I like to have options, however, their free version works just as well and is my number one choice for editing and creating photos. 
You can sign up for Canva here.
Once you have your stock photo or graphic, you will want to resize and compress it for your website.
Note: By having Canva Pro, I do not need to use the following tools for resizing and compressing images because Canva Pro (the paid version) has these capabilities.
12. BeFunky (Resizing)
Having too many large photos on your blog can really slow down your website and can make it difficult to load your posts and pages.
You can use BeFunky to resize your photos before you upload them to WordPress. It is a free tool and it is super easy to use.
After using BeFunky to resize and/or edit your photos, you will need to compress them for your site.
13. Optimizila (Compression)
Optimizilla is another free blogging tool that allows you to compress your photos into smaller file sizes so that it takes up less space on your actual website.
This tool will help save space on your website to help with site speed.
Blog Writing
14. Grammarly (Free Tool)
I love Grammarly because it is a free writing assistant tool that not only helps you with grammar mistakes but also offers suggestions for overall great writing. This tool helps beginners AND more seasoned writers with their writing and I highly recommend it to anyone.
You can even download the free Chrome Extension and Grammarly will actually help with your writing right in WordPress.
On top of using Grammarly, Google is obviously another amazing resource for gathering research and information on your blog topics.
15. HubSpot Blog Ideas Generator (Free Tool)
If you are ever feeling like you have writer's block or are a brand new blogger and can't decide what to write about, I highly suggest trying out HubSpot's Blog Ideas Generator. This is a free blogging tool that can help you come up with blog ideas for any niche.
16. CoSchedule Headline Analyzer (Free Tool)
I love CoSchedule's Headline Analyzer because it is a blogging tool that provides great feedback on your blog titles. All you need do is copy and paste your title into the analyzer and the tool will rank your title out of 100 for you. Then they provide tips on how you can make it better in order to drive more traffic to your blog.
17. UbberSuggest (Free Tool)
UbberSuggest is a free blogging tool used for keyword research for SEO purposes. If you are trying to rank your blog posts for Google SEO, this is one of the best free blogging tools to use. UbberSuggest provides information based on keyword searches and content ideas.
They also have a paid version but I have found that the free version works just as well. 
Building an email list
When I first started blogging, I had no idea how important it was to build up an email list. I truly believe that not building an email list is what hurts a lot of bloggers and keeps them from ever becoming successful.
It is really important to hear feedback and talk to your readers to know what kind of content they want to hear about. If you blindly post whatever topics and content you are interested in, most people will visit your site once or twice and then dip out because your content does not resonate with them.
Building a relationship with your readers and connecting with them personally will help you build trust and credibility. I have listed some of my favorite tools to help with email marketing below.
18. Convertkit
Convertkit is the absolute best blogging tool for starting to build those relationships with your readers. The entire platform was designed by a blogger which ultimately makes the website easy to use and great for beginners.
They provide templates for different forms, landing pages, and email sequences.
Here is an example of my form for the 10-Step Guide to Financial Freedom that I created using Convertkit:
[convertkit form=1475776]
19. Leadpages
Leadpages is a blogging tool that lets you create amazing landing pages to collect emails and sell products.
Convertkit has a few good options for creating landing pages, however, Leadpages offers more customization and better-looking options for this in my opinion.
A huge mistake that bloggers make is creating a basic form to collect emails and link it at the very bottom of their blog posts thinking that it will be enough to gain subscribers. The problem with this is if your viewers are reading your posts on mobile, chances are they will never even see your form.
Having a landing page can bring you a lot more subscribers to your blog so that you can start building trust and relationships with them.
You can sign up for Leadpages here.
Growing your blog (Getting More Views!)
20. Pinterest
If you are a blogger and you are NOT on Pinterest, I highly suggest making an account with them today. In today's world, only trying to rank your content with Google SEO is not enough. In order to consistently gain viewers, Pinterest is a MUST.
21. Tailwind
If (and when) you decide to use Pinterest to drive traffic to your blog, Tailwind is the absolute best blogging tool to schedule your pins and content.
They offer an amazing scheduler which will ultimately pin your pins for you on a rotating schedule so that you don't have to. This frees up a lot of your time to continue creating even more content. Tailwind also works directly with Pinterest, so they keep up to date with all of Pinterest's rules and best practices.
You can check out Tailwind here.
With all of that information, I would love to know if you are going to try any of these tools for blogging? Which blogging tool are you most excited about?
Let me know in a comment below!
Hey there, welcome to my blog!
I'm Swati, a mom, a personal finance enthusiast, and the owner of TheBlissfulBudget.  My work has been featured in major publications including Fox 10, Credit Cards, Cheapism, How to Fire, Databox & Referral Rock.
I help busy budgeters like you save and make money by utilizing simple yet effective methods that can create wonders.
My Mantra: You are entitled to live the life you desire, and financial bliss should be simple to obtain–check out my blog for helpful tips on acquiring wealth easily.